Winter and the new year is here, and I'm excited to show you how to prep some in-season ingredients to be able to quickly put together many meals throughout the week! I even have 3 days of breakfasts, lunches, and dinner suggestions you can try. These meals are excellent for weight loss AND general health!
I have created a video on my YouTube channel to show you how to cook each meal, so you can follow along!
For a printable guide for this video (has a link to recipes & more), go here:
Winter Meal Prep for Healthy Weight Loss
Social Media Channels
Apple Pie Oatmeal Cookies
This cookie will make your life easier! And I really mean it! Make a quantity for several days, pack in boxes, and take it with you wherever you go in the morning. They go well with tea, coffee, squeezed juice, or some non-dairy milk, like almond. And above all, you can be sure that you have a healthy and delicious breakfast for your kids and also other family members.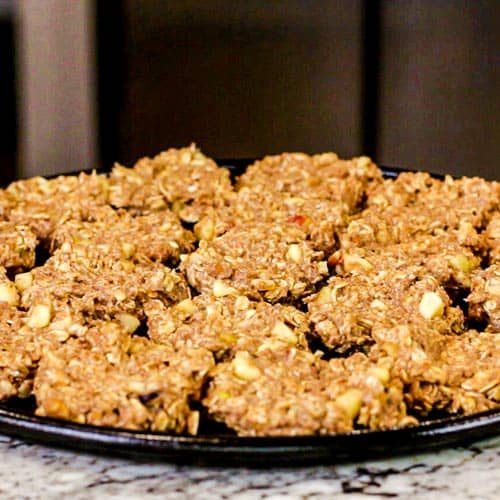 Meatball Veggie Egg Muffins
These delicious little egg meatball muffins are great for meal prep, and a high protein breakfast on the go! This recipe is even easier if you combine with my Fall Meal Prep including turkey spinach meatballs and roasted root vegetables, which have several suggested applications.
Check out this recipe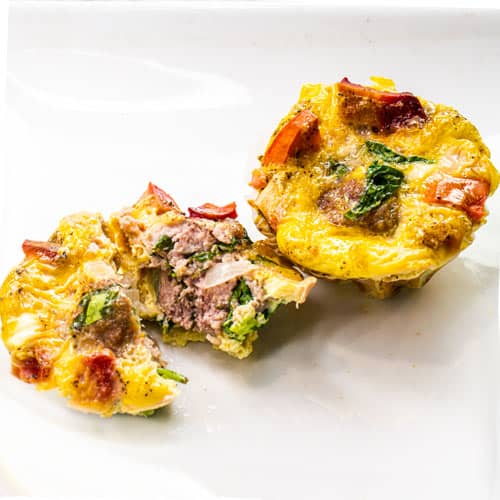 Root Veggie Hash
This root veggie hash (with optional chickpeas and brussel sprouts) is a delicious and highly nutritious breakfast. If you prep your veggies in advance, you will have this amazing breakfast ready in less than 5 minutes!
Check out this recipe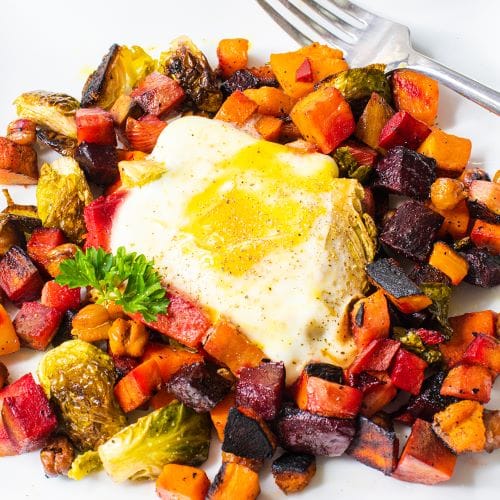 Winter Harvest Salad
This Winter Harvest Salad is perfect to just put it into the lunch box and take with you. It is tasteful, nutritious, healthy, and good for weight watchers, too! You can store it in the fridge and use it as an amazing side dish with falafel or chicken.
Check out this recipe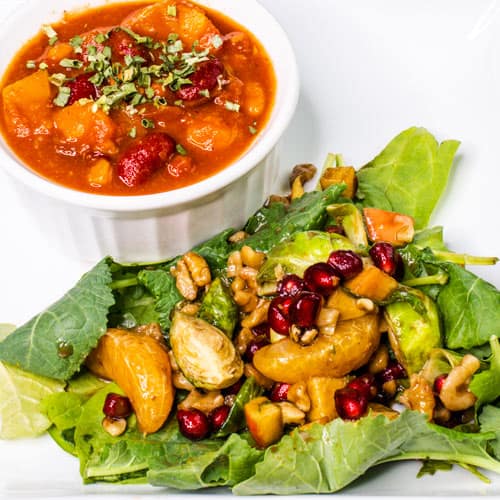 Smokey Butternut Chili
you are searching for a warming, comforting, and healthy winter meal, you are at the right place! This Smokey Vegan Butternut Chili will conquer everyone in the family! And it is meal-prep friendly too: you can make a larger portion and save it in the fridge for a few days.
Check out this recipe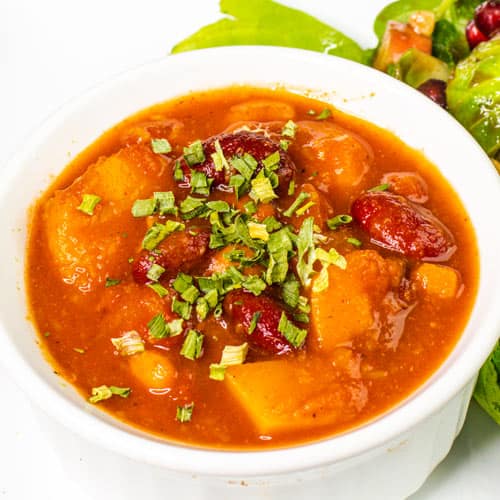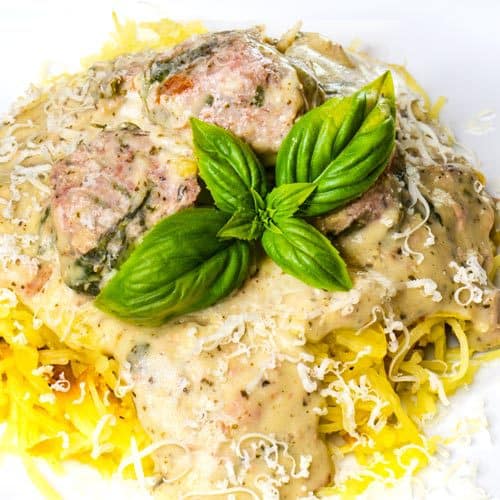 Buffalo Chicken Casserole
I just love one-pot dishes! This Buffalo Chicken Casserole is simple to make, delicious, and good for your health and weight! You can save it in the fridge for a few days, too!
Check out this recipe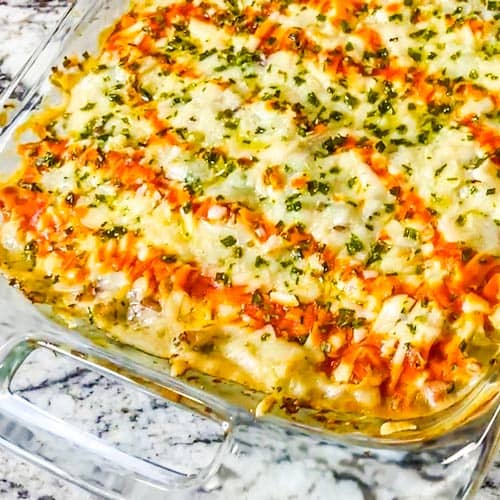 Light Cream Sauce
This Light Cream Sauce is so versatile in the kitchen. It is great for replacing any creamy sauce such as Alfredo in recipes. And plus, it is delicious, and with very little fat.
Check out this recipe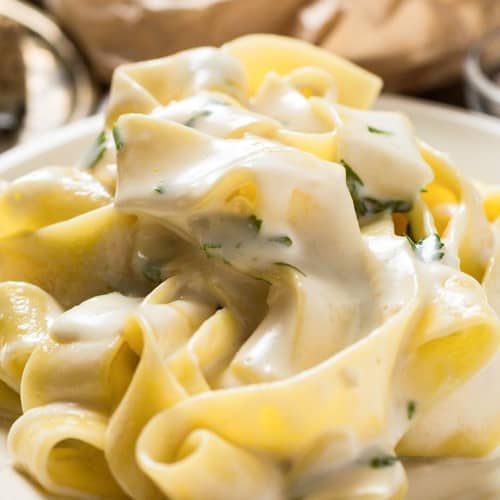 Pesto Sauce
I'm sure that you are all familiar with this fantastic Italian dip. I would like to show you that Pesto Sauce doesn't have to be something that you will just watch with longing. This recipe is light, delicious, and healthy! And it is so versatile!
Check out this recipe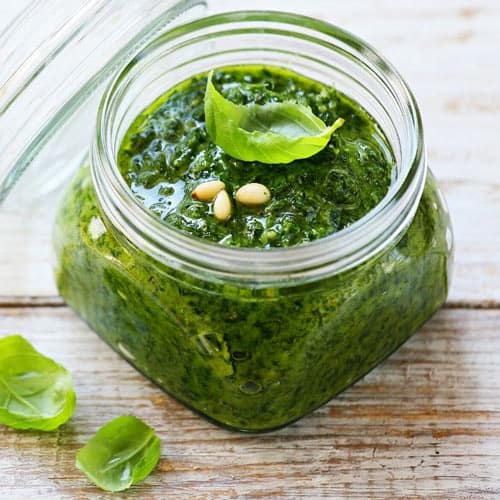 Curry Hummus
Hummus is a must-have in my home. Especially this oil-free version! This Mediterranean plant-based spread is so delicious, healthy, nutritious, and versatile, and it doesn't have to be boring. Just play a bit with spices, as I did in this Curry Hummus recipe, and you will have a new taste every time.
Check out this recipe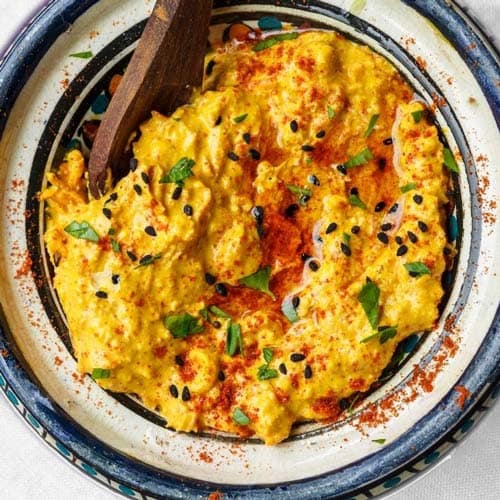 Winter Roasted Veggies
This Roasted Winter Veggies recipe is part of my Winter Meal Prep series. It is very simple to make, very tasty, and very versatile in the kitchen. I hope you will like my ideas on how to use this simple dish to prepare healthy meals for you and your family, during these cold winter days.
Check out this recipe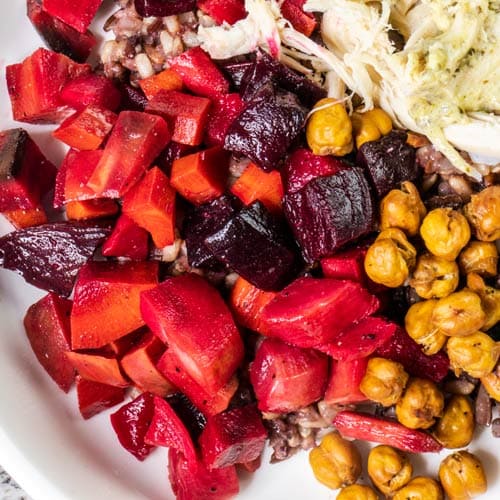 Better than Rachael Ray's Ground Turkey & Spinach Meatballs
These Ground Turkey & Spinach Meatballs are light and delicious and perfect for weekly meal prep. They can be a meal for themself, combined with some veggies and pasta, part of a sandwich, or a buddha bowl. There are so many healthy options!
Check out this recipe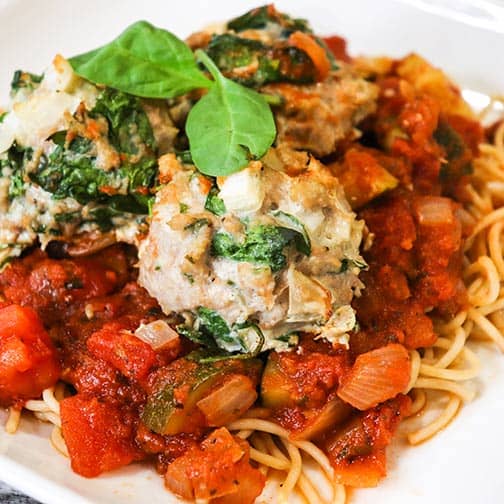 For a printable guide for Fall Meal Prep (has a link to recipes & more), go here: 
Winter Meal Prep for Healthy Weight Loss