As the cold winds of winter approach, our bodies may require a little extra TLC to maintain a robust immune system. While cozying up with warm blankets and hot beverages could definitely help, we should not forget the importance of nourishing our bodies from within. This is where immune-boosting smoothies come into play!
In this article, you will learn why smoothies might be particularly beneficial during the colder months. Plus, how to make five delicious and nutritious recipes to keep your immune system strong all season long. At the end, you will receive a sneaky discount on my favorite smoothie delivery service!
Please remember that no single drink can guarantee immunity from illness. Consult with a registered dietitian or nutritionist to obtain personalized recommendations, especially if you have any health concerns or need more specific nutritional advice.
---
Immune-Boosting Smoothies: Why Should We Keep Consuming Them in Winter?
As the first cold approaches, it is very common to switch our diets towards more warming, indulgent foods. Although this is partly a natural response of our body trying to maintain its internal temperature steady, on the other we should not neglect the importance of nutrient-rich meals.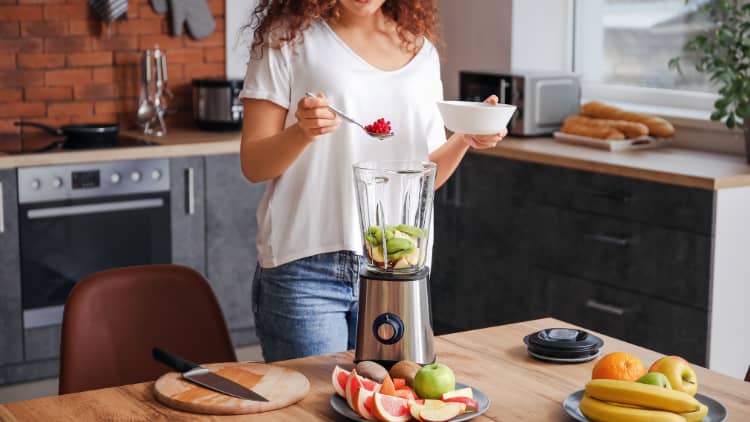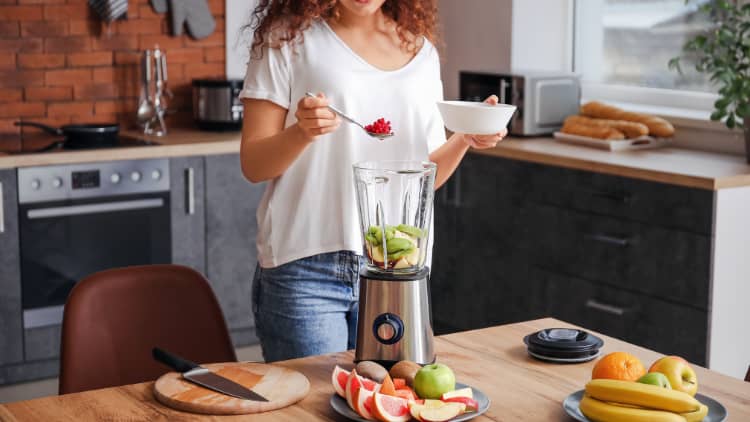 Pack up on key nutrients 🔑
An easy way to do that is to incorporate more immune-boosting smoothies into our diet. Not only can these be consumed as an awesome on-the-go breakfast or snack, but they are also one of the easiest ways to pack up on the nutrients we need the most to build a strong and healthy immune system and keep the usual cold and flu at bay!
Among these are vitamins and minerals such as vitamins C, A, K, potassium, selenium, and zinc, as well as plant-protein sources such as tofu, hemp, chia, flax seeds, nuts, and nut butter. The latter are also rich in healthy omega-3 fats – powerful antioxidants that can play a pivotal role in regulating the activity of immune cells, ensuring they respond appropriately to threats without becoming overactive or triggering excessive inflammation.
Warm yourself up 🔥
Moreover, the properties of immune-boosting smoothies can be upgraded by using herbs and spices renowned for their amazing anti-inflammatory and warming properties, such as ginger, cinnamon, nutmeg, cloves, and cardamom. These can not only enhance the flavor of our smoothies but also help us combat the cold and fire up our metabolism.
Improve your digestion and stay hydrated 💧
Last but not least, blending wholesome ingredients into a smoothie can make it easier for the body to absorb all the nutrients it needs, especially as digestion might be sluggish during colder months. Plus, they can provide some extra hydration as we generally tend to drink less as the temperatures drop.
The Golden Rules for a Perfect Immune-Boosting Smoothie 🥇
Creating the perfect immune-boosting winter smoothie is extremely easy and, with a little bit of creativity, we can mix and match different ingredients until we find our favorite recipe. However, there are a couple of things we should keep in mind when prepping a functional smoothie targeted specifically to the colder months.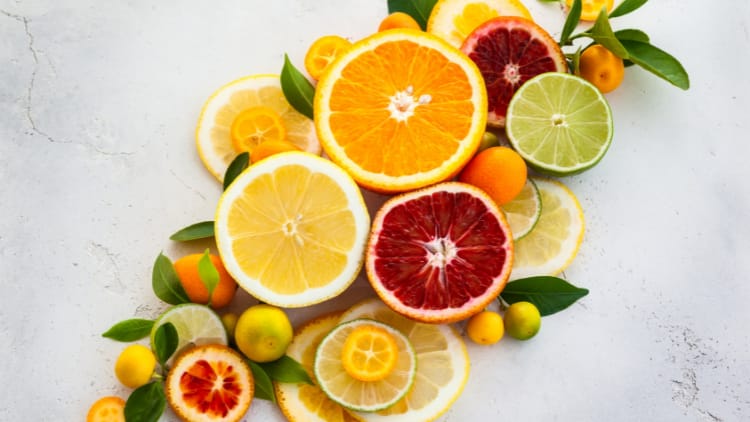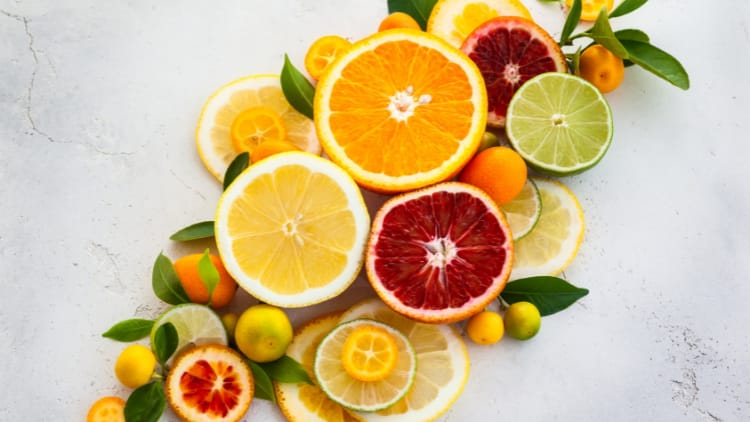 1. Choose Seasonal Ingredients 🍊
Seasonal fruits and veggies -better if organic and locally sourced- should be the base of our immune-boosting smoothie. Not only are these fresher and therefore more flavorful and richer in precious micronutrients, but they also are a great way to get in touch with nature and adapt to the changing season. The suggestion is to load up on produce like citrus fruits (oranges, tangerines, grapefruits), apples, pears, carrots, and -why not- sweet potatoes and pumpkin and use them as the base for our winter smoothie.
2. Sneak in Some Dark Leafy Greens 🌿
Second, add a handful of leafy greens like spinach, kale, or arugula. These superfood veggies are rich in vitamins A and C, along with essential minerals like folate and iron. All of these are key for immune function.
3. Don't Skimp On Healthy Fats 🥑
Avocado, chia seeds, soaked cashews, or a spoonful of nut butter can provide healthy fats that aid in nutrient absorption, ensuring you get the most out of your smoothie's immune-boosting ingredients. In addition, they are a quick and easy way to feel fuller for longer after consuming the smoothie, and to get that extra energy we might need to tackle the colder days.
4. Balance Everything with Some Protein 🥜
Don't forget to add some protein to the smoothie so that it can keep you full and energized for longer, as well as speed up the muscle regeneration process, which is key to a stronger immune system. Great sources of protein we can add to our immune-boosting smoothies are Greek yogurt, hemp or flax seeds, our favorite nut butter, or even protein powder. I personally love this Vanilla Bean Protein Powder from Orgain as it's not only organic, sugar-free, and gluten-free, but also packed with precious superfoods that can further boost the immune-strengthening properties of our smoothies.
5. Natural Sweeteners Over Artificial Ones 🍃
Last but not least, use natural, whole ingredients like honey, maple or agave syrup, pure stevia, or Medjool dates to add some extra sweetness to the smoothie. On the contrary, try to stay away from both artificial sweeteners (including erythritol) as well as common sugar. Indeed, researchers have outlined that these can disrupt insulin sensitivity and even increase the risk of suffering from serious conditions such as type-2 diabetes, dementia, and certain types of cancer. In addition, they might increase inflammation levels in the body and disrupt the gut lining. these can in turn have negative effects on the ability of our immune system to respond to external threats.
Now that you know all the tips and tricks for creating a wholesome immunity-boosting drink, here are 5 of my favorite winter smoothie recipes.
Immune-Boosting Smoothies: 5 Yummy and Nourishing Recipes
These are by far my favorite smoothies to consume during the cold months. They are all packed with powerful immunity-boosting ingredients, yet are extremely yummy, comforting, and decadent. Enjoy! 😋
Anti-inflammatory, high in protein, and energizing: boost your health with this Blueberry Kale Smoothie! A Pegan recipe (i.e. paleo plus vegan) with a great taste and all the micro and macronutrients that support a well-functioning immune system. 🌸
This Chocolate Smoothie is a great way to naturally boost your energy during the colder months! Plus, it contains the perfect combination of ingredients that will help to stabilize your glycemic index. This can in turn lead to an overall better immune response and lower inflammation levels.
This creamy and earthy matcha green smoothie is jam-packed with functional ingredients that can boost the immune system and help fight off seasonal illnesses.
A perfect combination of nutrient-rich fruits and veggies -including pomegranate, beetroot, avocado, and berries, for an immediate boost of energy and long-term protection against the action of oxidative stress and external threats.
Last but not least, a powerhouse of precious antioxidants and superfoods to drink on the go! Great both as a quick snack when you feel hungry, or a light breakfast.
Taste and Nutrition Made Easy: Try Smoothiebox, my Favorite Smoothie Delivery System! 💯
As you might know by now, I am big on making my own meals. However, I also don't disdain leaning on awesome food delivery systems such as Smoothiebox!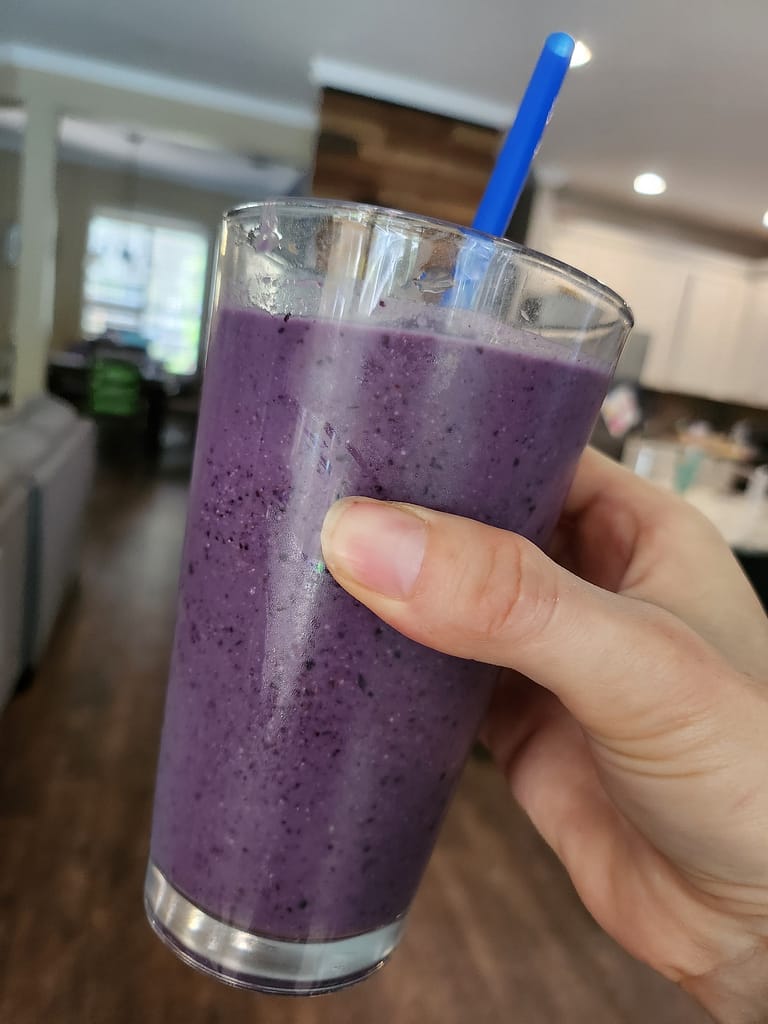 Smoothiebox's game-changing aim is to help you reach your daily intake of micro and macronutrients in a simple and convenient way, by delivering your smoothie kits straight to your door. All you have to do is blend them with some water or milk for a complete meal or a quick snack.
100% organic, no sugar added, a whole lot of flavor! 😋
But the thing I love the most about Smoothiebox is that all the ingredients in the boxes are 100% organic and super fresh, and there are no added sugars in them. Plus, thanks to the pre-portioned and packaged ingredients, nothing will go to waste!
There are 6 flavors to choose from -Mango, Berry, Green, Cacao, and Clementine Smoothie- all packed with different ingredients and health properties. This way, you won't have any more excuses not to drink your anti-inflammatory and immune-boosting smoothies even during the colder months!
Check out the Smoothiebox website to learn more about the different products and, if you decide to try them, use the code CAITLIN40 for a $40 discount + free shipping on your purchase!

Please remember that no single drink can guarantee immunity from illness. Consult with a registered dietitian or nutritionist to obtain personalized recommendations, especially if you have any health concerns or need more specific nutritional advice.