Peanut butter and strawberry jelly toasts are for sure one of my favorite childhood foods. 🍓🥜 And I bet I'm not alone with this! However, throughout the years I've heard many conflicting opinions about the health benefits of this delicious spread, which is often classified as a high-fat and calorie-dense food. Is peanut butter healthy? Or not? Let's learn everything about peanut butter in this article.
Is Peanut Butter Healthy? Yes, here is why!
Let's start by looking at the many different health benefits of adding peanut butter to our diet – and I swear there are many!
1. A great source of vitamins and minerals
Peanuts are an excellent source of vitamins and minerals, primarily iron, zinc, phosphorus, magnesium, and vitamins E and K. In particular, zinc is critical for immunity, protein synthesis, and DNA formation, while phosphorus helps the body to build healthy cells and bones and helps cells to produce energy. On the other hand, iron is essential in red blood cell formation while magnesium calms the nervous system and promotes muscle relaxation.
Moreover, peanuts contain niacin, thiamine, and vitamin B-6. While the first two are amino acids that can help increase energy production and metabolism, the second is necessary for heart and immune system health.
2. An easy way to get more plant-protein
With around 22.5 grams of protein per 100 grams (or 3.5 ounces), peanut butter is higher in protein than most plant-based foods. This makes it an easy way to get more protein, which is essential for muscle building and maintenance. Just add one or two tablespoons of peanut butter to your breakfast oatmeal for an extra dose of protein (around 16 grams), make some delicious peanut butter energy balls, or a quick peanut butter shake.
3. Lots of fiber to feel more satiated and have better digestive health
Peanut butter is also rich in both soluble and insoluble dietary fiber (around 7 grams per the standard two tablespoon serving of peanut butter), both of which help support regular bowel movements, improve digestion and prevent constipation. Two tablespoons of natural peanut butter (around 32 grams) contain more than 3 grams of fiber, which amounts to about 10% of your daily fiber needs!
In addition, thanks to their fat, protein, and fiber intake, peanuts can improve satiety after mealtimes, which is helpful when trying to maintain or lose weight. A 2018 study suggests that eating nuts, including peanuts, might even reduce a person's risk of becoming overweight or obese. However, we should also remember that peanut butter is quite high in fats and calories. Therefore, we should always be mindful when consuming it!
3. An energizing food for athletes, pregnant women, and children
As we all might know, peanut butter is a highly energizing food. This is not only because it is a pretty calorically-dense food (it contains around 588 calories per 100 grams), but also because it is a remarkable source of B vitamins – essential for increasing energy production and for maintaining a good functioning metabolism. In addition, these vitamins can improve memory, focus, and mood, making peanut butter highly suggested for students, children, athletes, and pregnant women.
4. A good source of antioxidant and anti-inflammatory compounds
Another aspect to consider when assessing if peanut butter is healthy or not is its content of antioxidant and anti-inflammatory compounds. In particular, peanuts are high in polyphenols – and in particular p-coumaric acid – which can block the aging effects of free radicals and reverse the risk of suffering from degenerative diseases. In addition, peanut butter is a good source of vitamin E, which is equally helpful in protecting against oxidative stress. Last but not least, contrary to what many might think, peanuts also have strong anti-inflammatory properties, mainly attributable to the linoleic acid and magnesium contained in them.
5. Take care of your heart health with peanut butter
Peanut butter might protect our cardiovascular system and improve our heart health. First of all, due to its high fiber and low carb content, peanut butter is a low glycemic index (GI) food that can help minimize blood sugar spikes, which makes it ideal for diabetics. In addition, a 2016 study suggested that an antioxidant in peanuts, known as resveratrol, can play a part in reducing cardiovascular inflammation, relaxing blood vessels, increasing circulation, and lowering blood pressure. Another study concluded that including 46g per day of peanuts or peanut butter into a standard American diet could benefit heart health by improving blood lipid profiles and controlling weight in people with diabetes.
6. It contains fats that are actually good for you
Finally, peanut butter is a great source of healthy fats! Although its fat content is quite high (around 50 grams for 100 grams of product), half of it is made up of both oleic acid, a monosaturated fat that is good for improving insulin sensitivity, and linoleic acid, an essential omega-6 fatty with excellent anti-inflammatory properties. However, some studies claim that – when consumed in excess – these acids might have the opposite effect. This is why, as with any other food, moderation is key!
Peanut Butter is Healthy, But It Might Also Have Some Counterindications!
Even though peanut butter is generally a very nourishing food, it might also have some counterindications.
In particular, peanuts are a highly allergenic food, which can potentially cause very strong allergic reactions. In addition, peanuts contain resveratrol which – if consumed in excessive amounts – can inhibit blood clotting and amplify the side effects of blood thinners like Coumadin (warfarin). This might result in nosebleeds, easy bruising, abdominal pain, and blood in the urine.
In addition, as said above, peanut butter is pretty high in calories and fat. Therefore, to avoid gaining weight, we should ideally not exceed 2-3 tablespoons per day and opt for natural peanut butter, that does not contain any added sugar, preservatives, or oil.
The Bottom Line…
The bottom line is that peanut butter is a very healthy food, which can be easily inserted into a well-balanced diet. However, practicing moderation and opting for unprocessed peanut butter without added oil and sugar is essential to reap all of the benefits deriving from its consumption!
Nutrition Facts about Peanut Butter
Peanut butter is a source of health-promoting nutrients, including vitamin E, magnesium, iron, zinc, selenium, and vitamin B6. In addition, it is a great source of healthy fats, plant-based proteins (around 22 grams for 100 grams of products), and dietary fiber (9 grams per 100 grams).
A 100-gram portion of peanut butter provides several essential vitamins and minerals, among them are:
Vitamin E: 60% of the daily value (DV)
Vitamin B3 (niacin): 84% of the DV
Vitamin B6: 29% of the DV
Folate: 18% of the DV
Magnesium: 37% of the DV
Copper: 56% of the DV
Manganese: 65% of the DV
Interesting Facts About Peanuts
Despite their name, peanuts are actually legumes (and not nuts). However, their nutritional profile is closer to that of nuts.
In 1884, Marcellus Gilmore Edson of Canada patented peanut paste, the prototype of the peanut butter we all love today.
It takes about 540 peanuts to make a 12-ounce jar of peanut butter.
Peanuts are sometimes called "ground nuts" or "ground peas" because peanuts grow underground.
Almond and peanut butter have very similar nutritional profiles. However, while almond butter has slightly more vitamins and fiber than peanut butter, the latter is higher in protein.
How to Choose the Best Peanut Butter: some ingredient selection tips
The first tip is to look for peanut butter that contains only peanuts and (a little bit) of salt. On the other hand, avoid peanut butter that contains added sugar or hydrogenated vegetable oils.
Second, if possible, opt for unroasted, natural peanut butter, which is the least processed. Lastly, consider buying peanut butter made from organically-grown, non-GMO peanuts.
The Cultivation of Peanuts
Did you know that peanuts do actually grow underground? Dry and sandy soils are the best for peanut cultivation, while black or red soils should be absolutely avoided. The reason is that the fruits easily take on the color of the soil. Therefore, with colored soils, their market value automatically decreases.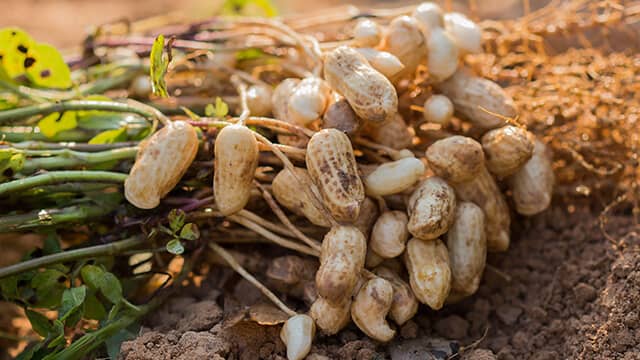 In addition, peanuts need a warm and sunny climate, with moderate rainfall. However, they can also be planted in a greenhouse or in indoor pots. The optimal temperature for sowing is 15°C or over, and the seeds should be placed at a depth of around 10 centimeters. The peanut plants are also very easy to maintain, as they do not need constant irrigation, which is only necessary during the hottest summer months. The harvest time for peanuts is generally from late summer to early fall.
Balanced Recipes with Peanut Butter
If you don't know how to insert peanut butter into your diet, try these recipes! For breakfast or dessert, Chocolate Date Easter Eggs w/ Coconut & Peanut Butter, Peanut Butter Banana Oatmeal, and Almond Butter Chocolate Chip Cookies (you can substitute the almond butter with peanut butter). And if you are looking for delicious and healthy dinners, try these Banh Mi Sliders with Edamame Patties, Thai Tempeh Lettuce Wraps, and Jackfruit Korean BBQ Tacos.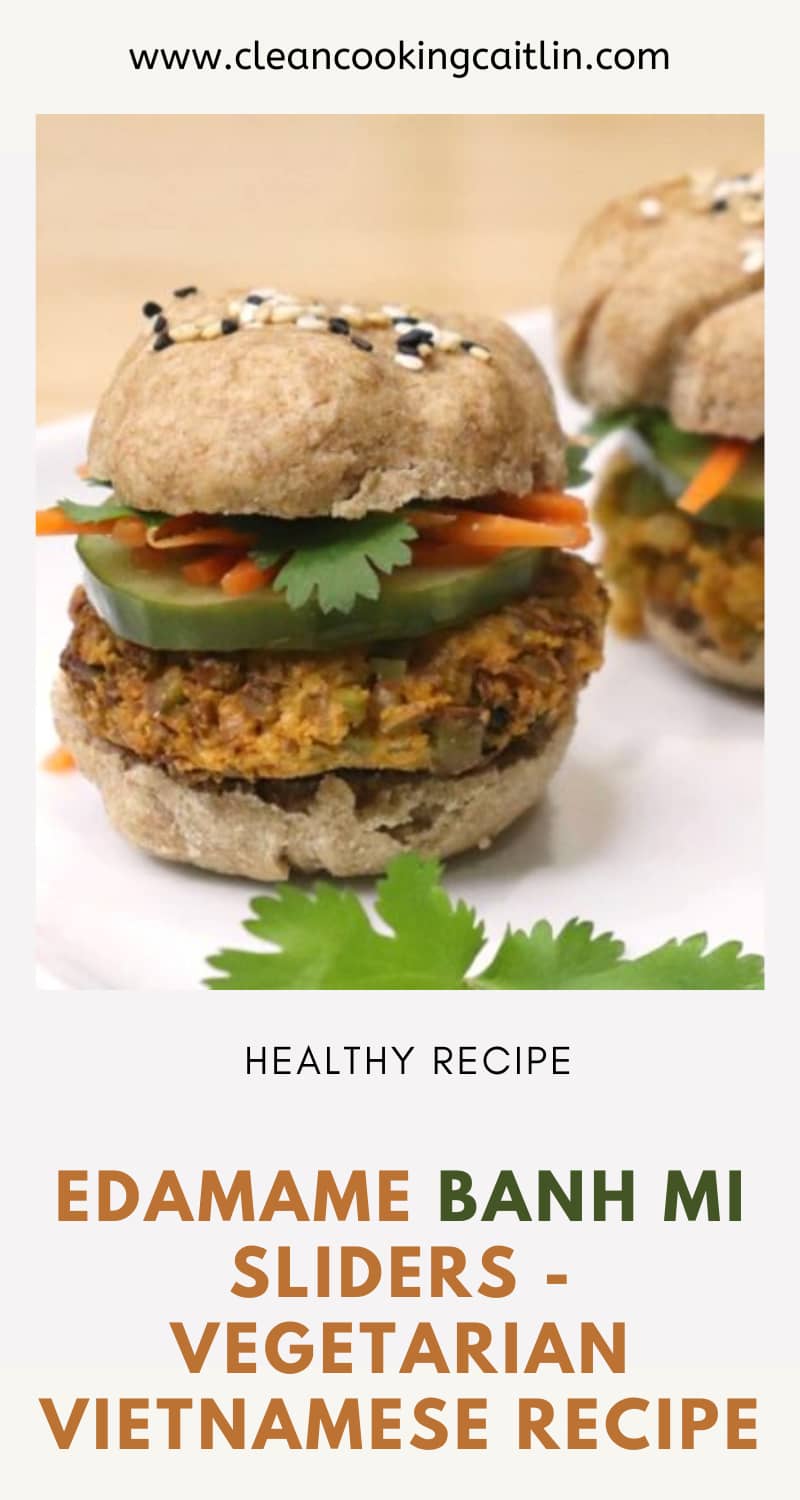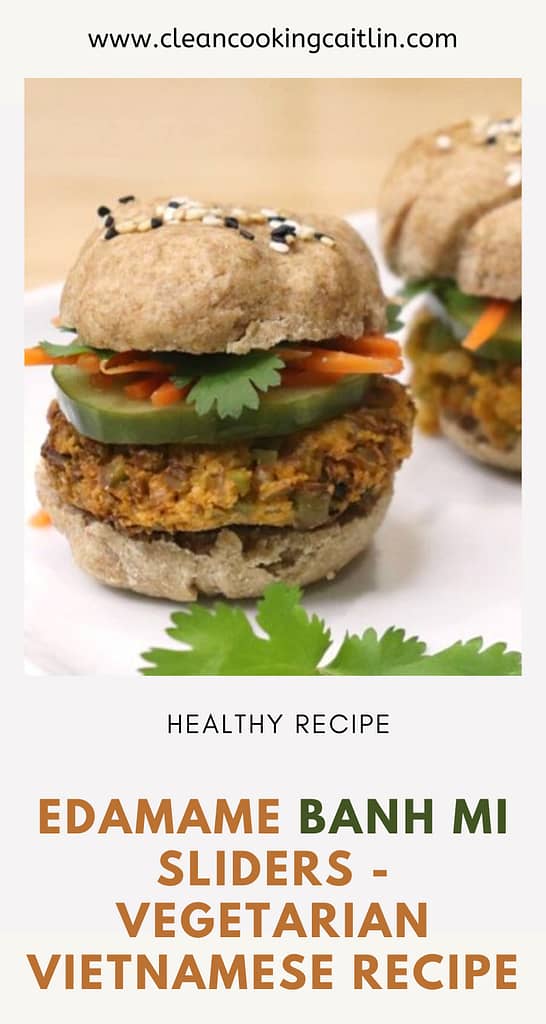 I hope you find this article interesting and that you learned something new! If you want to connect with me, you can find the links to all my socials down below! 💗
Edamame Banh Mi Sliders – Vegan Vietnamese Recipe
Make an impressive and easy vegan appetizer with these Vietnamese-inspired edamame Banh Mi Sliders! Filled with lots of veggies and plant proteins.
Check out this recipe

Jackfruit Korean BBQ Tacos
These tangy, spicy, and a little sweet jackfruit tacos are 100% plant-based vegan and super easy to make!
Check out this recipe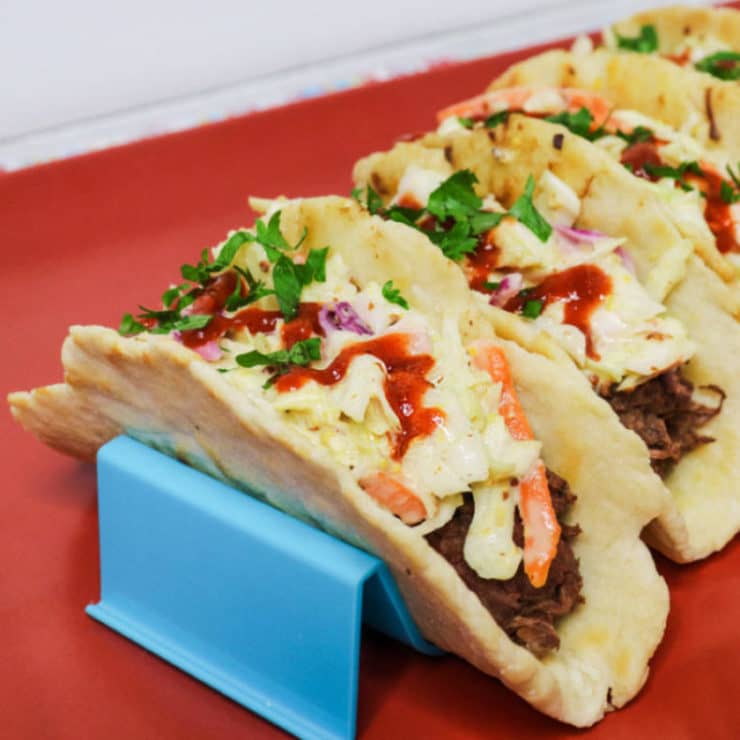 Thai Tempeh Lettuce Wraps
These sweet and spicy thai tempeh lettuce wraps are light and satisfying with an abundance of plant based protein and all whole food ingredients.
Check out this recipe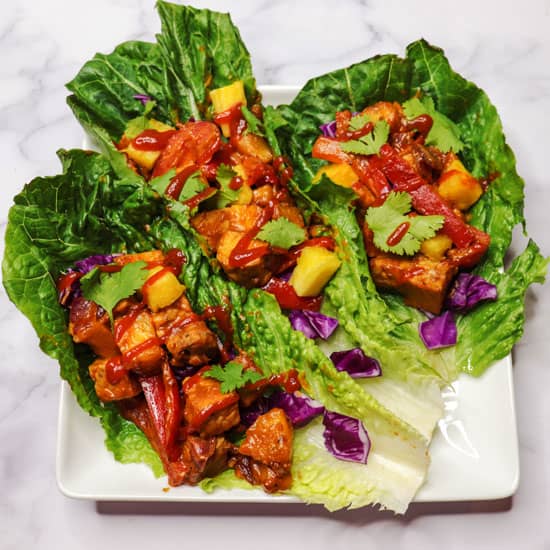 Chocolate Peanut Butter No-Bake Cookies
Quick and easy to make, these no-bake cookies will conquer everyone for their incredible texture and flavor! 🍪
Check out this recipe

Sugar-free Chocolate Date Easter Eggs w/ Coconut & Peanut Butter
Home-made, dairy-free, and sugar-free: these Vegan Chocolate Date Easter Eggs are THE perfect Easter treat! Forget about those unhealthy and highly-processed Easter Eggs you can buy at the supermarket. These Vegan Chocolate Date Easter Eggs are not only wholesome and nutritious but also super tasty!
Check out this recipe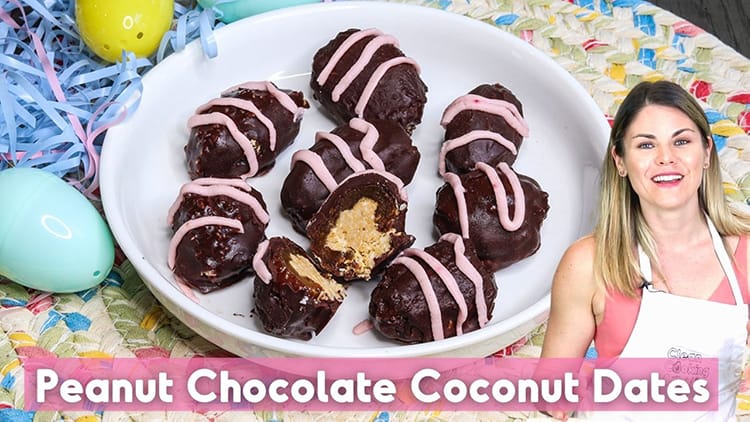 Almond Butter Chocolate Chip Cookies
Winter is fastly coming and with it, the temperatures are steadily dropping. What's best than a hot cup of tea with some homemade cookies to warm you up and give you that extra boost of energy? 🍪 Especially if the cookies are my almond butter chocolate chip cookies!
Made with only whole-food ingredients, these healthier alternative almond butter chocolate chip cookies are easy to make, better for your body and mind, and even completely (refined) sugar-free. What more could you want from a cookie?!
Check out this recipe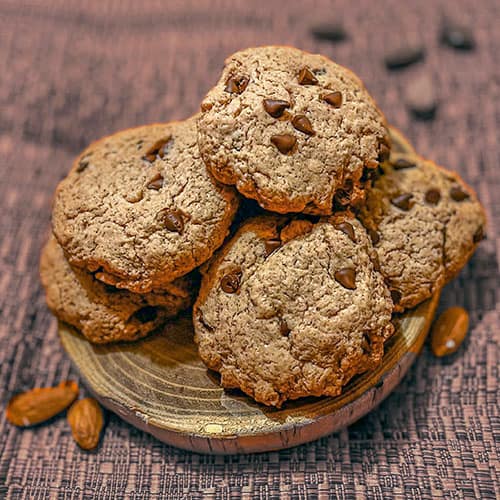 Peanut Butter Banana Oatmeal
Peanut Butter Banana Oatmeal: a high-protein and delicious vegan recipe. In less than 15 minutes, a nutritious and high-protein breakfast!
Check out this recipe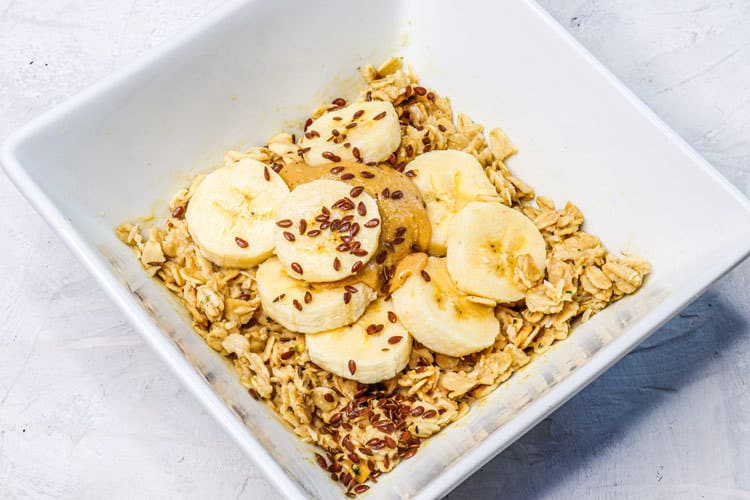 Social Buzz
❤️❤️Read About Me for details about my health journey; and, make sure you remember to sign up for my Newsletter and follow me on social❤️❤️!

Supporting me is appreciated as I create content to support your health journey.