Chocolate Bulletproof Smoothie: paleo, vegan and keto-friendly! This recipe is Pegan-diet compliant, great for weight loss, and for kicking off your morning with a boost of energy!
Chocolate Bulletproof Smoothie: boost your energy!
This Chocolate Smoothie is a great way to naturally boost your energy! It contains the perfect combination of ingredients that will help to stabilize your glycemic index. At the same time, it is great to help you keep your energy levels higher for longer.
Low in carbs and calories, the MCT oil (or unrefined coconut oil) contained in it will help keep you full throughout the morning, and it is great to curb any harmful sugar cravings.
Here are some suggestions for you. Opt for a high-quality vegan protein powder if you want a fully plant-based recipe. If possible, prefer MCT or unrefined coconut oil. They are more flavourful than refined coconut oil and less processed, hence better for our overall health!
Why should you add Coconut Oil to your coffee?
Why should we add MCT or Coconut Oil to our Chocolate Coffee Shake?
First of all, starting our day with the healthy fats contained in coconut oil can help boost the immune system. For instance, the medium-chain triglycerides (MCTs) and lauric acid contained in the coconut oil, are great to improve cognitive function and prevent infections.
In addition, the combination of coffee and coconut oil can help trigger weight loss by way of ketosis, which is a metabolic state triggered by a lack of carbs that kicks fat-burning into overdrive. As a result, you will lose weight faster and in a more sustainable way!
At this point, what are you waiting for? Try this Bulletproof Smoothie and let me know how you liked it!
Social Media Channels

Ingredient Selection Tips
Chocolate protein powder
Choose one that does not contain added sugar or artificial sweeteners.
Unrefined coconut oil
It is important that the coconut oil is produced without the use of hexane (this information should be written on the label). To be sure that no chemicals are used during the oil production processes, opt for non-GMO, non-hydrogenated coconut oil, that does not contain any hexane or trans fats.
Noteworthy Health Benefits
Chocolate protein powder
If possible, opt for protein powders with cacao as their main ingredient. Cacao is rich in polyphenols, powerful antioxidants that are helpful to reduce the risk of inflammation, lower blood pressure, and improve blood sugar levels. The flavanols contained in cacao are great to support neuron production, as well as brain functions. Cacao has also positive effects on mood and may help improve symptoms of depression by reducing stress levels.
Unrefined coconut oil
Coconut oil is a very good source of antioxidants and has powerful anti-inflammatory and brain-protective effects. Used as a mouthwash, it is helpful in supporting oral health. Applied topically, it can help protect the hair against damage and can even help improve our skin's health.
If you want to find out more about the amazing benefits of beetroot powder, I have an interesting article for you! Beetroot Powder: A Natural Boost For Your Health and Fitness!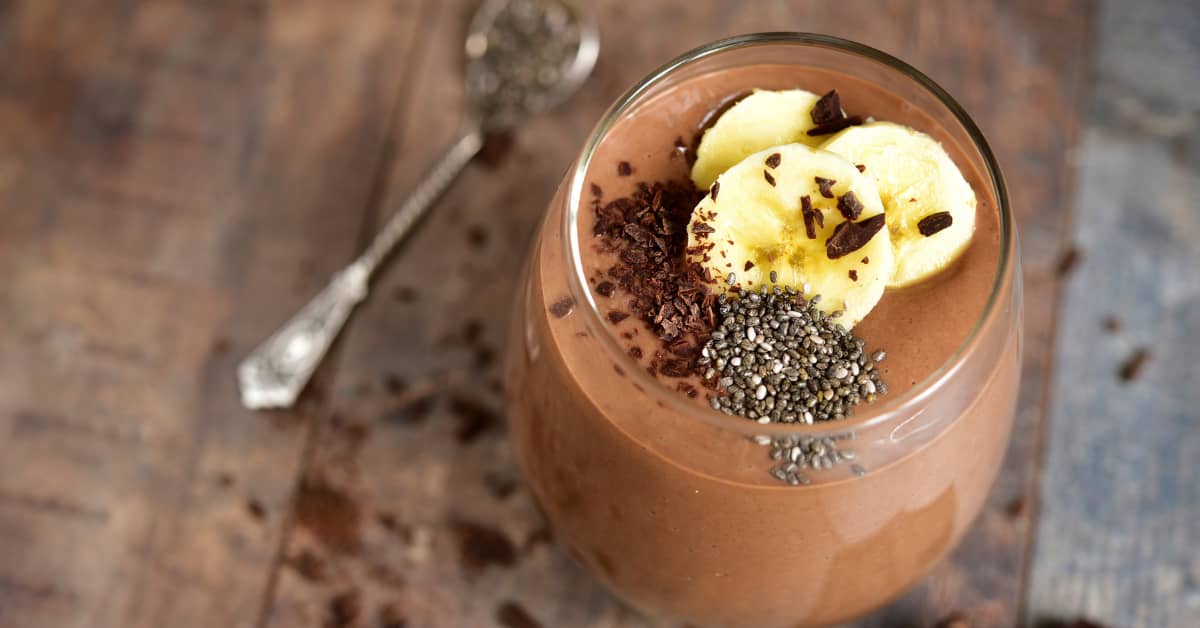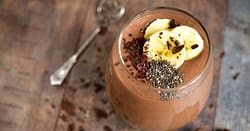 Chocolate Bulletproof Smoothie
Yum
Chocolate Bulletproof Smoothie: paleo, vegan and keto-friendly! This recipe is Pegan-diet compliant and is also great for weight loss and for kicking off your morning with a boost of energy!
Instructions
Put all the ingredients into the blender.

Blend until it is smooth.
Notes


Nutrition
Nutrition Facts
Chocolate Bulletproof Smoothie
Amount per Serving
% Daily Value*
* Percent Daily Values are based on a 2000 calorie diet.
❤️❤️Read About Me for details about my health journey; and, make sure you remember to sign up for my Newsletter and follow me on social❤️❤️!

Supporting me is appreciated as I create content to support your health journey.