This mood-boosting smoothie is a lovely marriage between two of my favorite things – kombucha and smoothies! I am addicted to kombucha. Kombucha contains probiotics since it is fermented and consuming it improves the health of your microbiome 3. Since the gut and the mind are connected, a healthy gut means a good mood. Well, that's why I think I just can't get enough! However, kombucha is expensive, so I am making my own kombucha now.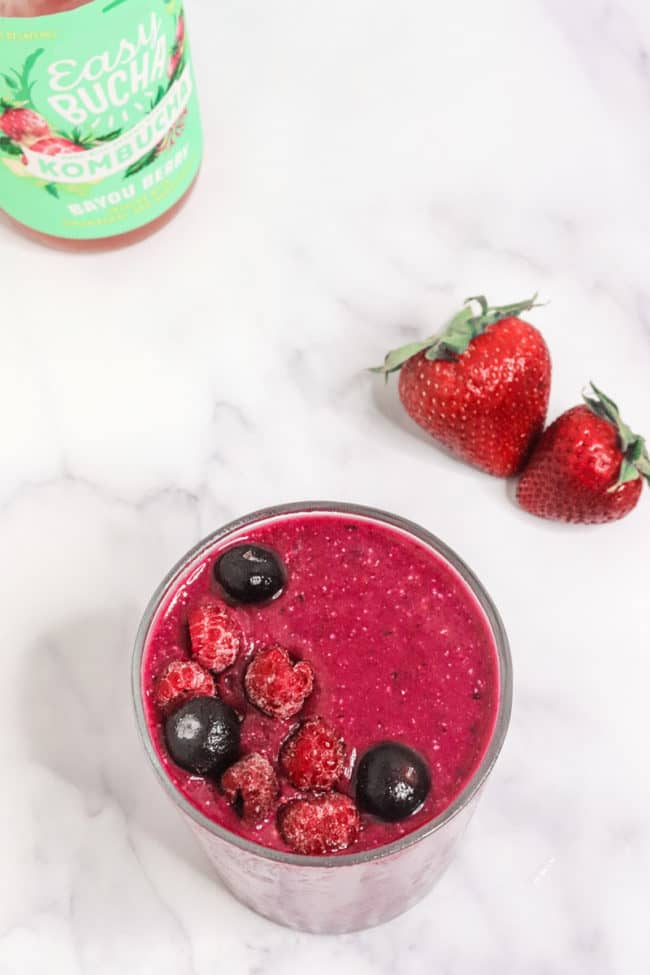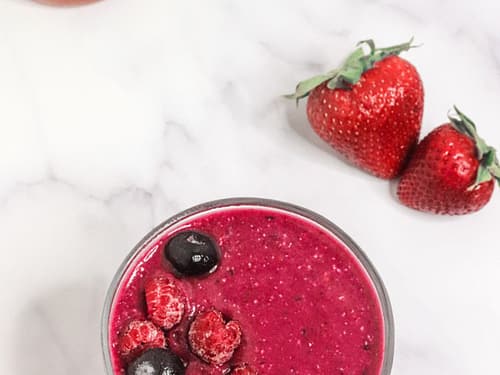 Kombucha Smoothie with Powerful Ingredients
There are other reasons this is a super smoothie, other than the amazing benefits of kombucha and berries. Maca powder has an array of benefits, including enhanced energy and endurance 5. L-Theanine is a compound found in tea that has been proven to reduce anxiety . One could assume that L-theanine in a condensed powder form is more affective 5. The energy boost from maca powder is complemented well with the relaxing affect of the L-theanine.
Beets Improve Performance, Carbs Improve Energy
Beets are absolutely amazing for you, especially if they are raw! I started having beets more often when I learned that beets enhance your cardiorespiratory performance due to how it raises nitric oxide levels in your body. Since I am an endurance athlete, consuming beet juice may help me gain a competitive advantage. You can gain a competitive advantage in your sport too, especially endurance sports such as running and cycling. Beetroot juice has been shown to improve performance by almost 16% according to a small study conducted in 2014 1. Worth noting as well, carbohydrates from fruit are an excellent source for energy (thus boosting your mood) as they are your body's preferred energy source.
I always finish off a smoothie with a source of Omega-3 fatty acids, which is proven to reduce depression and anxiety . This smoothie contains hemp seed, but you can also use flax seeds. I try to incorporate one of these into my diet daily! 2
---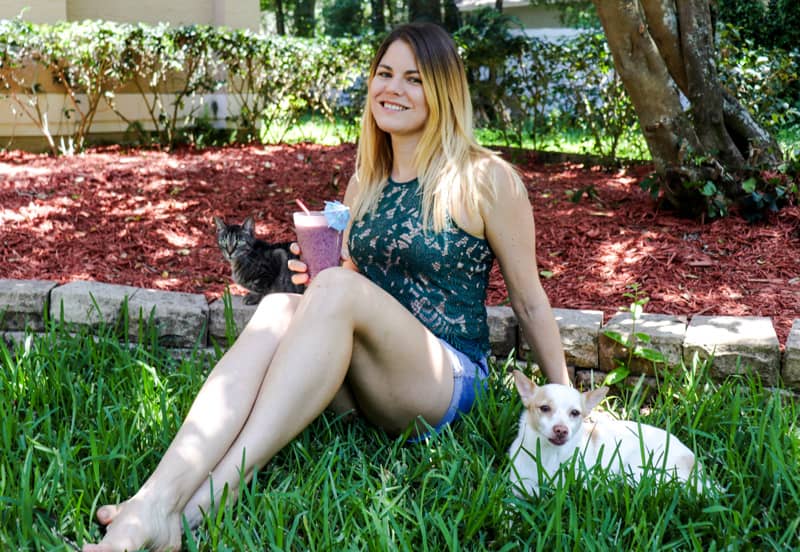 References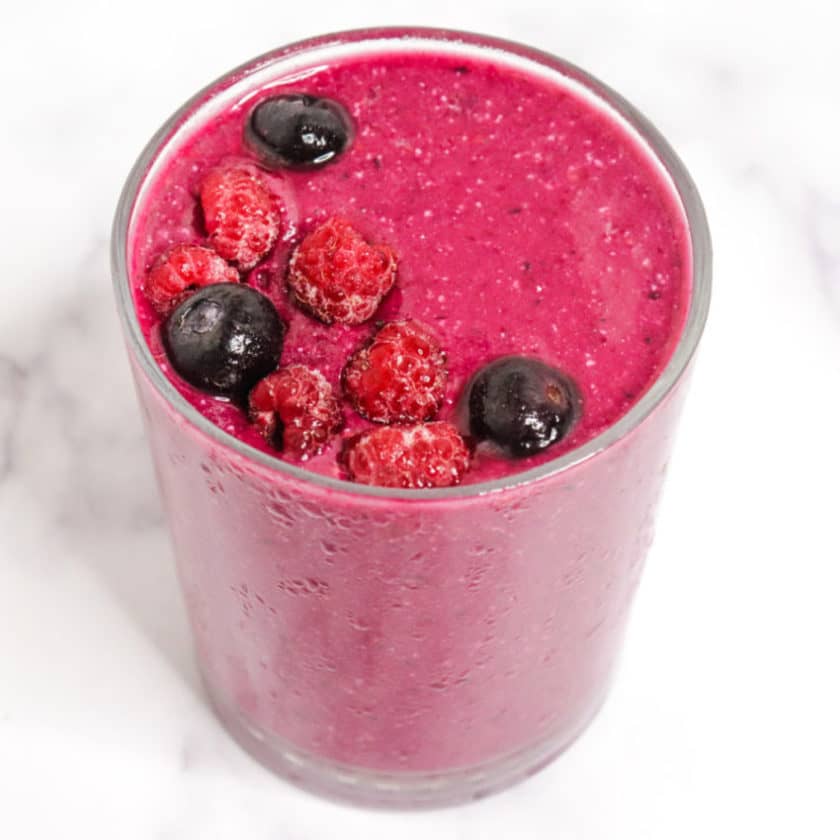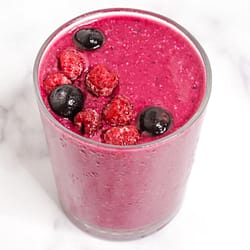 Kombucha Smoothie
Yum
This mood boosting berry kombucha smoothie is 100% plant-based, vegan, and nutritious – with kombucha, beet, maca, and more!
Instructions
Combine all ingredients in a blender, blend until smooth. Enjoy!
Nutrition
Nutrition Facts
Kombucha Smoothie
Amount per Serving
% Daily Value*
* Percent Daily Values are based on a 2000 calorie diet.
❤️❤️Read About Me for details about my health journey; and, make sure you remember to sign up for my Newsletter and follow me on social❤️❤️!

Supporting me is appreciated as I create content to support your health journey.


Enable Notifications
OK
No thanks