Coconut water 🥥 for hangovers: does it really help? Or is it just a myth? Let's discover this and more in the article!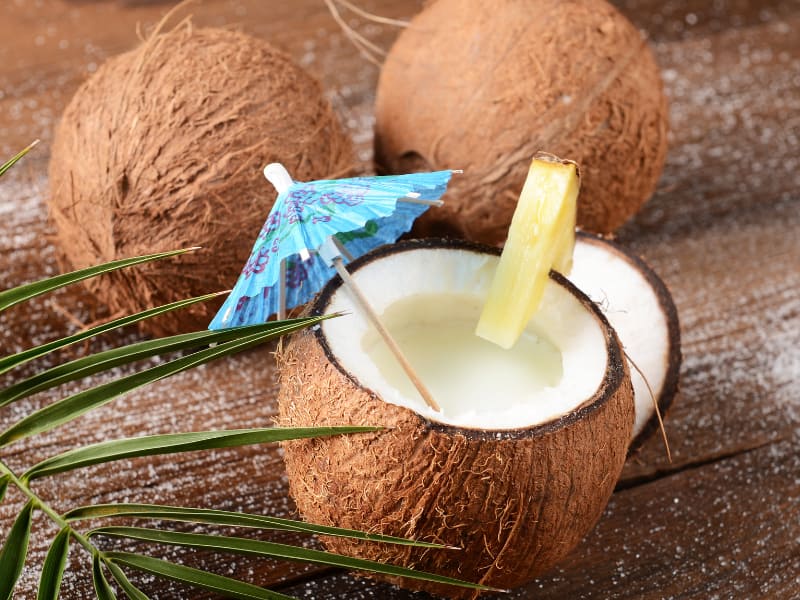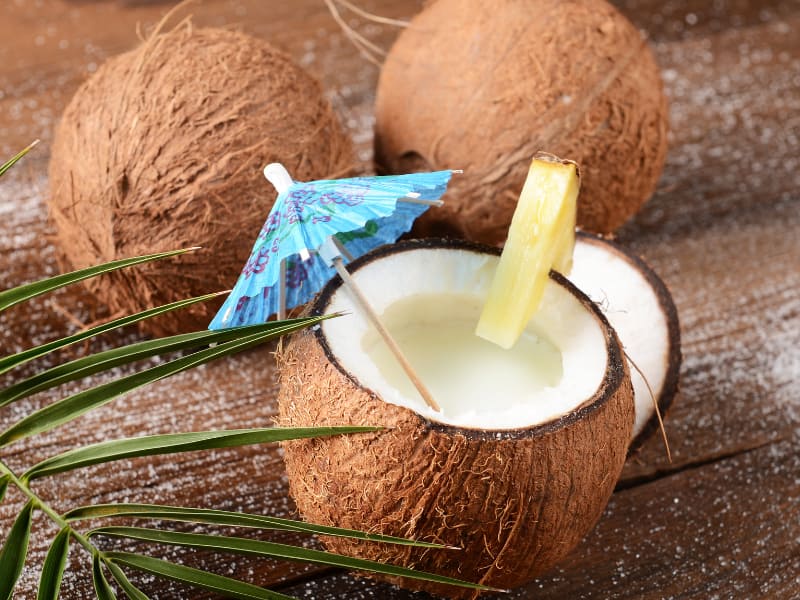 Summertime is surely THE party season! However, after a couple of extra cocktails, you might wake up with a hangover -the lack of sleep and the hot 🥵 weather certainly don't help either!
Everyone has their tricks to feel better after a night out! One that is widely talked about is coconut water for hangovers. But does it really work?
Let's discover the truth about coconut water for hangovers in this article, as well as some other interesting nutrition facts and benefits of coconut, an amazingly versatile ingredient!
Coconut water for hangovers: myth or truth?
If you have ever had a hangover, you would probably be familiar with the feelings of nausea and vomiting that come with it, as well as the headaches, accelerated heartbeat, and dry mouth that last for a good part of the day after a "naughty" night out.
In addition to these, there are also other complex physiological and psychological changes at play in your body whilst it tries to cope with the alcohol consumed. The key one is dehydration.
As a matter of fact, alcohol is a diuretic, which means that it makes you go to the bathroom more than usual. However, this also means that your body will flush out many essential electrolytes, leaving behind toxic by-products. This results in metabolic changes that make you feel nauseous and sick.
But could drinking coconut water for hangovers be a very good idea?
Even though there are some controversies on the subject, what is undeniably true is that coconut water is a natural isotonic. Isotonic beverages -such as common sports drinks – help to keep the body sufficiently hydrated. Moreover, it is also a way to introduce some precious electrolytes, such as sodium and potassium, that are lost with dehydration.
Therefore, drinking coconut water after a night out could be a good -and delicious way- of rehydrating your body after a night out, and sugar-free coconut water is certainly more healthy than consuming other isotonic sports drinks, which are usually loaded with unnecessary sugars and ingredients.
In addition, coconut water contains several antioxidants that protect your cells from the damage caused by free radicals and is rich in magnesium and other easily digested carbohydrates in the form of bio-available electrolytes. This is why coconut water could also be a good drink for people who do intense physical activity, or even as a quick and simple way of refreshing our body after a hot summer day spent at the beach!
And this is not all! Coconut is an amazing ingredient for many other reasons! Let's discover some of them!
Coconut water: some nutrition facts
Coconut water contains several essential electrolytes, vitamins, and minerals, such as potassium, sodium, magnesium, and calcium. It is not a case that it has been used for centuries by the native population of the Amazon and the Caribbean Islands as a curative beverage.
In addition, the fruit of coconut is made of around 95% of water, which can help with improving hydration, and supplying the organism with beneficial nutrients. It can also help to boost our energy levels and to support digestive and brain functions.
One cup of coconut water (240 ml) contains 60 calories, as well as:
Carbs: 15 grams
Sugar: 8 grams
Calcium: 4% of the daily value (DV)
Magnesium: 4% of the DV
Phosphorus: 2% of the DV
Potassium: 15% of the DV
Interesting Facts About Coconuts
Green coconuts contain more coconut water than older, brownish coconuts (the ones we are used to seeing in movies and cartoons).
A single coconut palm may yield around 100 and more coconuts per year.
Coconut fruit literally "floats".
There are more than 15 different types of coconut.
In 2022, Indonesia was the world's biggest producer with 16.82 million metric tons.
Ingredient selection tips: what you should keep in mind when choosing a coconut
When choosing a coconut, take the fruit with both hands and shake it. If you can hear the coconut water sloshing around, the fruit is good. On the other hand, the absence of any sound may indicate that the fruit has already started to mold inside.
Moreover, check the compactness of the shell. It should not have any damage, cracks, or holes. If so, it is very likely that the fruit itself is damaged inside and is without water.
Coconut: the star of many delicious recipes
Milk, water, and pulp: each part of this amazing fruit can be used in many exotic and refreshing recipes.
Start your day with my delicious Coconut Lime Smoothie, Tropical Green Smoothie, Matcha Green Smoothie, or Spirulina Smoothie. Or try my Tropical Coconut Oatmeal and Coconut Smoothie Bowl for a more satiating and energizing breakfast!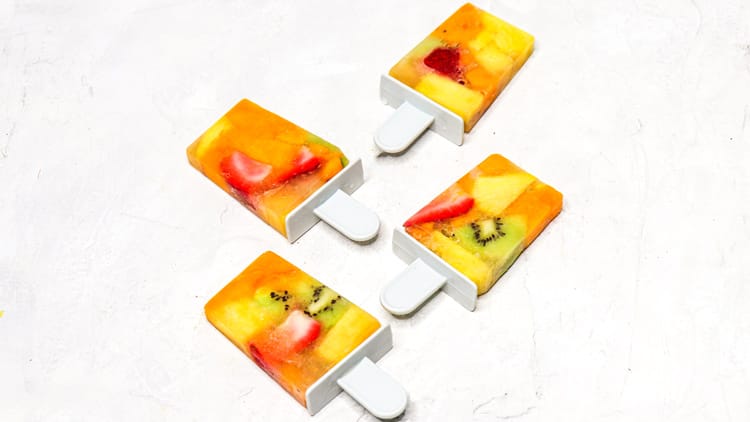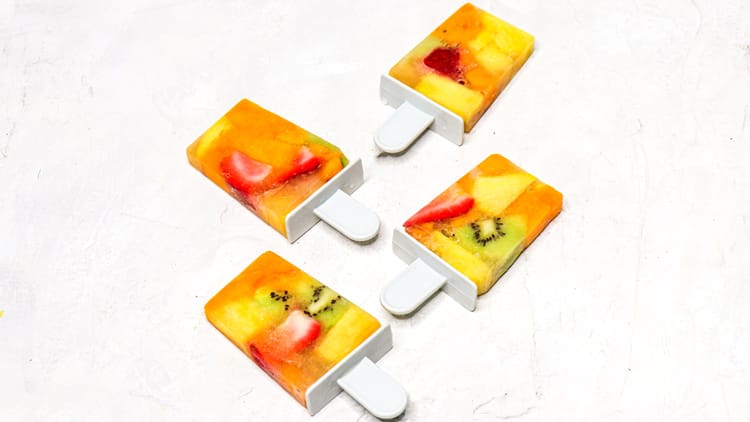 For dinner, a fancy and super healthy Vegan Pineapple Tofu Curry. And if you need some refreshment after a long day on the beach, my Homemade Electrolyte Popsicles with Tropical Fruits are what you need!
Social Buzz