Better late than never! I came up with this recipe as a replacement for Green Bean Casserole last Thanksgiving, and got too preoccupied with the holidays to post! This Green Beans with Caramelized Onions and Peppers is a perfect side for your holiday dinner table, but it also doesn't have to be limited to that. You can pair this versatile side with many other main dishes, such as my Savory Neatloaf. It is full of healthy fats, fiber, and flavor!
The magical ingredient in this dish is the caramelized onions. It brings fantastic flavors to the green beans, which are usually not very popular when bland, especially with kids. The mixed bell peppers offer vibrant color as well as flavor.
My opinion is that this great veggie doesn't have to be drowning in cream to be delicious. In this recipe, we will omit the unhealthy things such as the ingredients found in a traditional green bean casserole, and still get a fabulous meal.
Green Beans
According to the United States Department of Agriculture (USDA) National Nutrient Database, one standard cup of canned snap beans (about 150 grams) contains:
28 calories
0.55 grams (g) of fat
5.66 g of carbohydrate
2.6 g of fiber
1.94 g of sugar
1.42 g of protein
These delicious and crunchy beans are low in calories and fat and contain no cholesterol. The fiber content is high, and these beans also provide some of the daily protein requirements. They also act as an easy source for acquiring vitamins like vitamins A, C, K, B6, and folic acid. In terms of minerals, green beans are a good source of calcium, silicon, iron, manganese, potassium, and copper.
Here are some health benefits:
It may help reduce the risk of heart diseases due to their high levels of flavonoids
The high fiber content can also positively impact the digestive system
The consumption of healthy foods like this increases fertility as these foods are a powerhouse of various nutrients.
Carotenoids found in green beans may prevent macular degeneration and can also prevent any stress to the inner workings of the eye.
Green beans are abundant in vitamin K, calcium, and silicone. These vitamins and minerals are vital in preventing bone deterioration and osteoporosis.
Green beans are one of the vegetables that can be known to have a definitive hypoglycemic influence on patients with diabetes.
Notes:
It is beneficial to rinse and drain canned beans, as this reduces the sodium content by up to 41 percent.
Fresh beans should ideally be crisp and bright green in color. Refrigerating them in a bag can maintain freshness
https://www.medicalnewstoday.com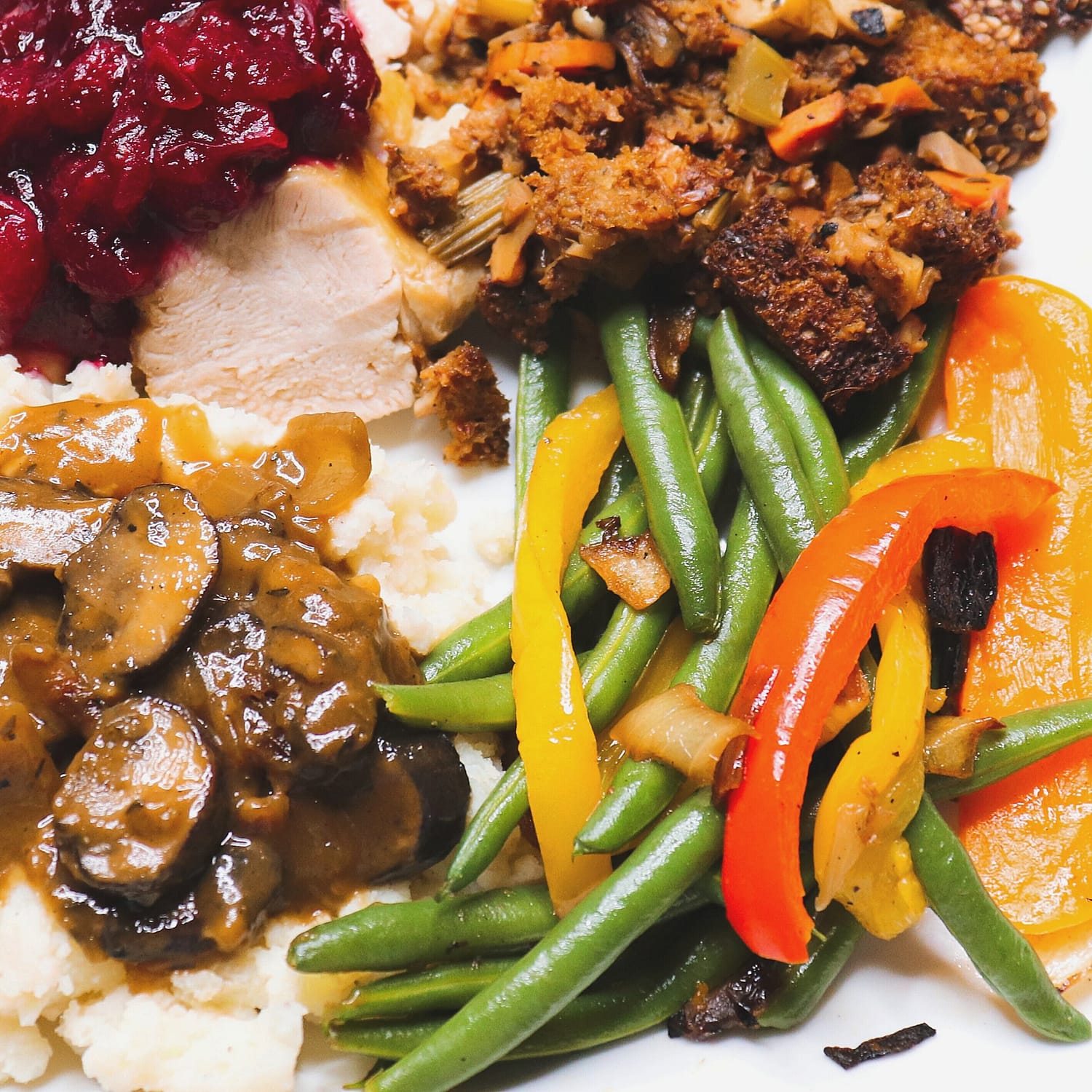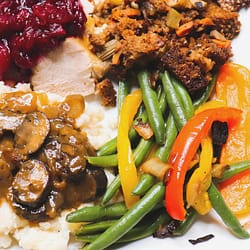 Green Beans with Caramelized Onions and Peppers
Yum
This Green Beans with Caramelized Onions and Peppers is a perfect side for your holiday dinner table, but it also doesn't have to be limited only to that. You can eat this any day as a perfect side with some main dish. It is full of healthy fats, fiber, and flavor.
Instructions
Heat oil in pan to medium.

When oil is shimmering, add onions. Stir to coat with the oil and spread out so all the onions have contact with the pan.

Stir onions occasionally (about every few minutes) and reduce heat to prevent burning, if needed. Try to leave them alone enough to brown, but not so long so that they burn.

Deglaze the pan with the white wine when the onions start to stick to the pan.

Onions will need to cook 30 minutes to an hour to caramelize. You may optionally add a little sugar to speed up the caramelization process if you are in a hurry and don't mind the added sugar.

Meanwhile, steam the green beans and peppers. You may do this traditionally or in a pressure cooker. Pressure Cooker instructions: Pour a cup of water into an Instant Pot, add a steam basket, and then add all of the green beans and cut peppers. Seal and set manual pressure to 0 minutes.

When both caramelized onions and steamed green beans and peppers are complete, mix them both together and season with salt and pepper to taste. Enjoy as a fancy side or healthy alternative to Green Bean Casserole at Thanksgiving dinner!
Nutrition
Nutrition Facts
Green Beans with Caramelized Onions and Peppers
Amount per Serving
% Daily Value*
* Percent Daily Values are based on a 2000 calorie diet.
❤️❤️Read About Me for details about my health journey; and, make sure you remember to sign up for my Newsletter and follow me on social❤️❤️!

Supporting me is appreciated as I create content to support your health journey.


Enable Notifications
OK
No thanks