I've been experimenting with a lot of different kinds of pancake recipes and most of them have been awesome, until I came up with these fluffy whole wheat vegan pancakes! I was worried that baking powder wasn't good for you, so I was avoiding it altogether. I did a little research on the science behind how to get baked goods to rise and if there are any health concerns in regards to consuming it. Looks like we are in the clear! It's really necessary to use baking powder or baking soda with something acidic for fluffy pancakes – in this case, the apple cider vinegar.
I try my best to use minimal added sweeteners when possible (aside from the maple syrup) and to use the most nutritious sweetener available. Nutritionfacts.org – "The Healthiest Sweetener" inspired me to use date sugar over any other sweeteners. I'm not a fan of table sugar or artificial sweeteners. For your maple syrup, make sure it's Grade A and not the fake high fructose stuff! For a topping from a less processed source and less sugar, try my Chia Berry Maple Syrup recipe!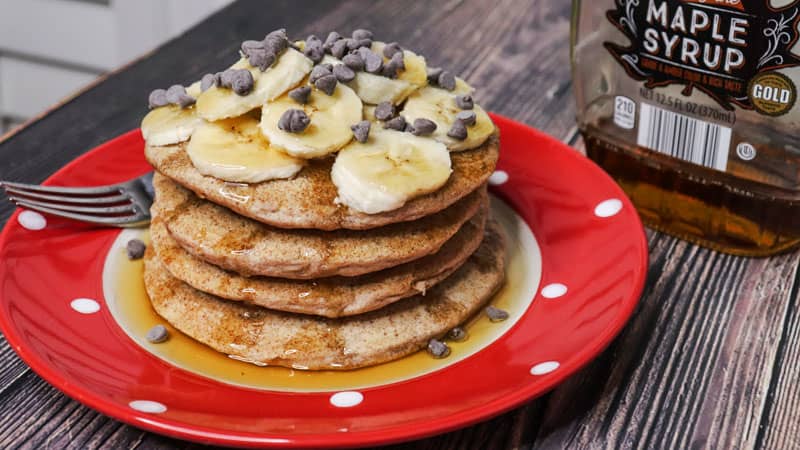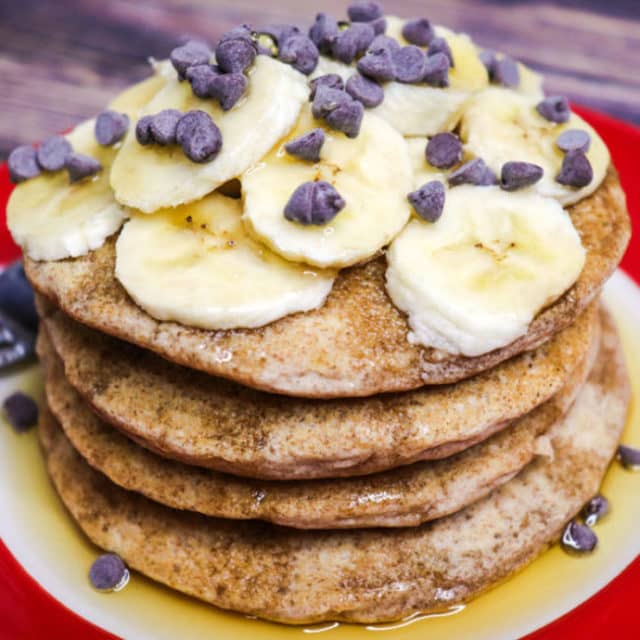 Fluffy Whole Wheat Vegan Pancakes
Yum
These fluffy pancakes are dairy-free, egg-free, and 100% whole grain. They are so fluffy, you won't know the difference!
Instructions
Spray a skillet with oil and preheat to 300 degrees.

Mix dry ingredients in a bowl.

Make a well in the flour to pour the wet ingredients or mix in a seperate bowl. Mix wet ingredients then incorporate with dry.

Mix pancake batter until smooth.

Pour about a 1/4 cup of batter at a time onto the skillet. Cook until edges begin to brown and batter is bubbling.

Flip pancakes and cook until golden on both sides.

Enjoy with my chia berry maple syrup recipe!
Nutrition
Nutrition Facts
Fluffy Whole Wheat Vegan Pancakes
Amount per Serving
% Daily Value*
* Percent Daily Values are based on a 2000 calorie diet.