This delicious Chocolate Berry Smoothie is Pegan-diet compliant, great for weight loss, and general nutrition! Ideal for breakfast or as a quick snack on the go, you can enjoy all the benefits from this vegan and paleo smoothie without compromising on taste.
What Makes This Chocolate Berry Smoothie So Healthy?
This Chocolate Berry Smoothie is complete with each macro and micro-nutrient: berries for the vitamins, beets for our daily veggies intake, flax seeds, and dairy-free protein powder as our plant-based protein sources, and cacao powder for our healthy fats.
As a result of this powerful combination of ingredients, the Pegan smoothie can help in managing and losing weight: its high-fiber content can aid in keeping you full and satisfied with relatively low calories, while the low glycemic intake help to prevent huge spikes in your blood sugar levels.
Being healthy has never been so fun and tasty!
See if the Pegan Diet is right for you, here. I did a 30-day challenge and you'll see my opinion on my experience as well!
Social Media Channels

Ingredient Selection Tips
Cacao powder
Did you know that there is a difference between Cacao powder and Cocoa powder? They are very similar except for the way they are processed. While cacao is processed at low temperature and then milled into a powder, cocoa is made from roasted cacao beans processed at high temperature and then milled into a powder. If you can, prefer high-quality cacao powder, as it contains and preserves more beneficial nutrients.
Noteworthy Health Benefits
Berries
These round fruit of various colors are small, mainly blue, red, and purple, sweet or sour in taste, and delicate and gentle fruit. Berries are small vitamin bombs. Blueberries, raspberries, strawberries, and cranberries, are loaded with vitamin C, K, manganese, iron, and antioxidants. They are also low in calories and can help keep your immune system strong as well as protect you from various infections.
Cacao powder
Cacao powder is an excellent source of iron, magnesium, potassium, fiber, and flavonoids. It promotes healthy digestion, lowers blood pressure, and reduces diabetes risk. The potassium contained in cacao powder is responsible for decreasing the risk of heart diseases and for reducing cellular oxidation processes.
If you want to find out more about the amazing benefits of beetroot powder, I have an interesting article for you! Beetroot Powder: A Natural Boost For Your Health and Fitness!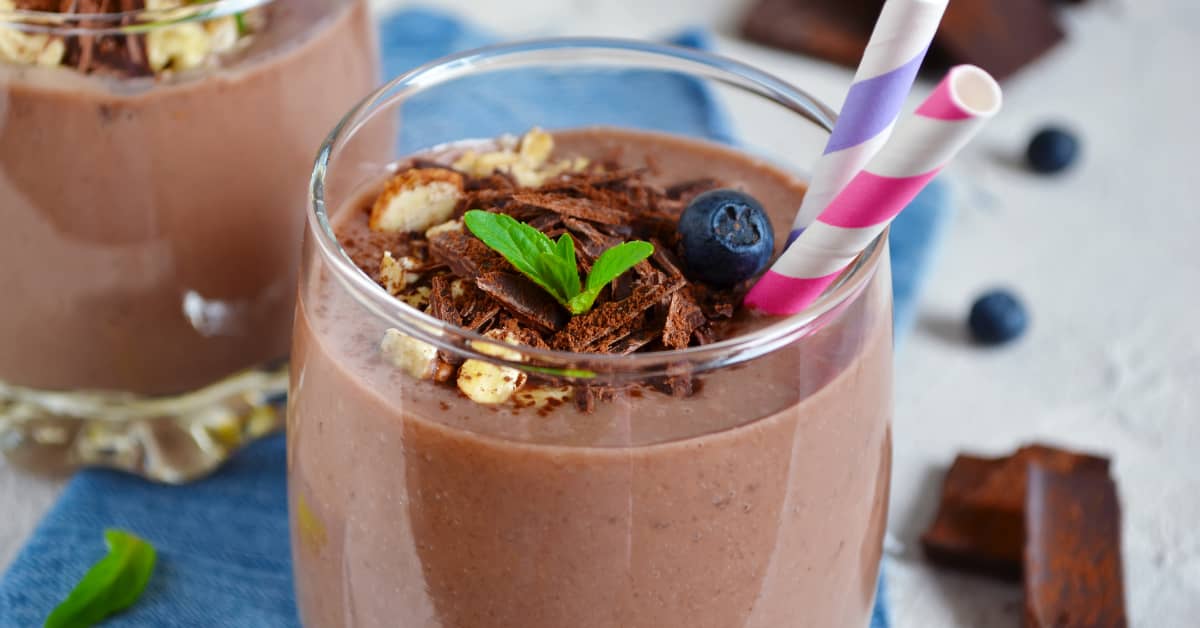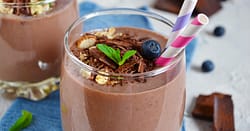 Chocolate Berry Smoothie
Yum
This delicious Chocolate Berry Smoothie is Pegan-diet compliant, great for weight loss, and general nutrition!
Instructions
Put all the ingredients into a blender.
Notes


Nutrition
Nutrition Facts
Chocolate Berry Smoothie
Amount per Serving
% Daily Value*
* Percent Daily Values are based on a 2000 calorie diet.
❤️❤️Read About Me for details about my health journey; and, make sure you remember to sign up for my Newsletter and follow me on social❤️❤️!

Supporting me is appreciated as I create content to support your health journey.