Cherry Chocolate Almond Smoothie: a Pegan-diet compliant smoothie, super thick and creamy and great for weight loss! This smoothie is perfect as a quick and healthy breakfast, but can also be consumed as a dessert when you crave something more rich and decadent.
Which ingredients are contained in the Chocolate Cherry Almond Smoothie?
The stars of this vegan smoothie are Chocolate and Cherries. I bet you cannot name a better combo! For this recipe, I opted for frozen cherries, which help in giving more texture to the smoothie, and cacao powder, which should be preferred to cocoa powder as is less processed and richer in precious nutrients.
Their flavor is then enhanced by the almond butter, which helps in adding more protein and healthy fats to the smoothie. Besides, almond butter should be preferred to peanut butter, as it is higher in vitamins, such as Vitamin E, minerals, and fibers. Fibers are especially good to keep us fuller for longer and reduce our cravings for unhealthy, overly-processed foods.
Then is tofu, an excellent source of plant protein, with 22 grams of protein per serving (around 100 grams). Tofu helps to increase the protein content of the smoothie while adding little to no fats. It is also great to improve the texture and creaminess of the smoothie.
Finally, spinach: this green leafy veggie will aid you to reach your daily intake of vegetables whilst not impacting the overall taste of your smoothie.
Overall, a balanced combination of healthy fats, proteins, fruits, and veggies in a low glycemic, Pegan-friendly smoothie!
See if the Pegan Diet is right for you, here. I did a 30-day challenge and you'll see my opinion on my experience as well!
Social Media Channels

Ingredient Selection Tips
Tofu
When shopping for tofu, look for white, fresh-smelling tofu. Any discoloration or sour odor means that tofu has undergone temperature fluctuations or has been on the shelf for too long. Besides, there are different types of tofu. For smoothies, salads, and sauce dressings, choose silken tofu, which contains only about half the calories and fats as firm tofu. On the other hand, firm tofu is ideal for stir-fries and stuffings and contains over twice the protein as silken tofu. The reason for this difference in nutrients is their water content. Silken tofu contains the most water, while firm tofu is drier and denser.
Cherries
Try to buy cherries with bright green stems, which are good indicators of freshness. Choose cherries that are firm to the touch. The darkest reds, glossiest and greenest stems ensure the freshest quality.
Noteworthy Health Benefits
Cherries
Cherries are highly nutritious fruit, packed with minerals, vitamins, and fiber. They contain also copper, manganese, iron, potassium, and vitamin C. All of these vitamins and minerals are essential in keeping and maintaining the immune system, skin, and muscles healthy and well-functioning. Cherries are also a good source of fibers, which help to keep the digestive system in a good condition.
Spinach
Spinach is a great source of vitamin A, C, K, B9, iron, and calcium. Besides, it contains other precious vitamins, like vitamin E, B6, magnesium, and potassium. All of them are helpful in improving eye, skin, and heart health, and are also good for our immune system. Folic acid, also known as B9, is essential for regular cellular functioning and tissue growth.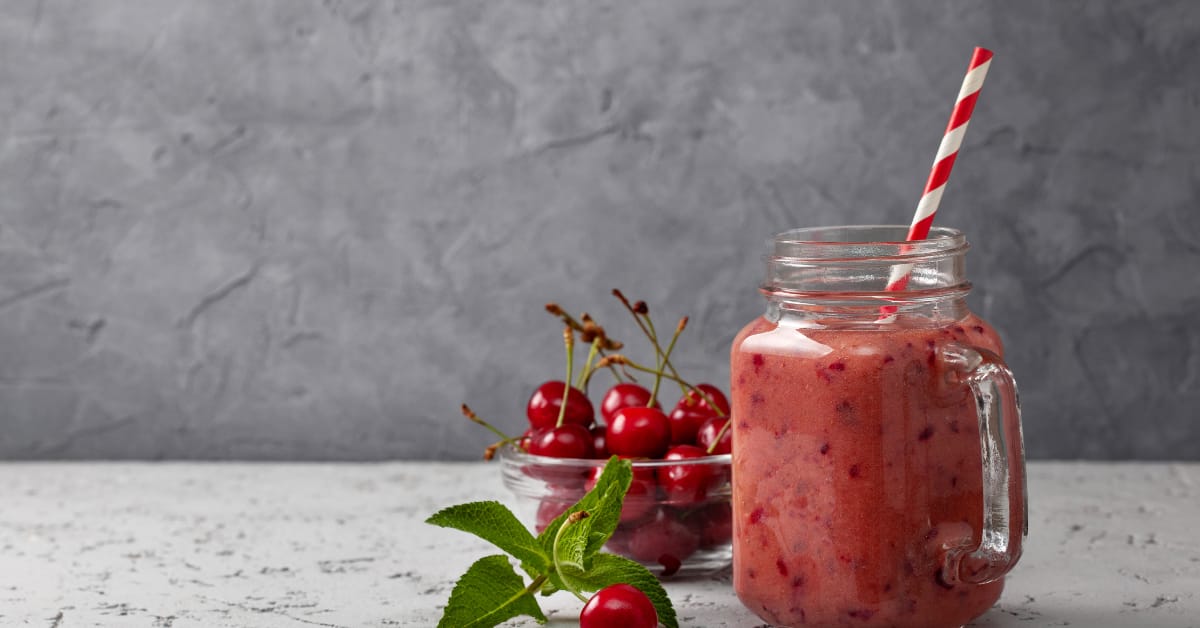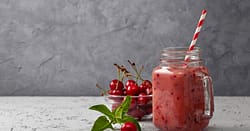 Chocolate Cherry Almond Smoothie
Yum
This delicious Cherry Chocolate Almond Smoothie is Pegan-diet compliant, great for weight loss, and general nutrition!
Instructions
Put all the ingredients into a blender.

Blend them until it becomes smooth.
Notes


Nutrition
Nutrition Facts
Chocolate Cherry Almond Smoothie
Amount per Serving
% Daily Value*
* Percent Daily Values are based on a 2000 calorie diet.
❤️❤️Read About Me for details about my health journey; and, make sure you remember to sign up for my Newsletter and follow me on social❤️❤️!

Supporting me is appreciated as I create content to support your health journey.


Enable Notifications
OK
No thanks