Sangria in a watermelon? You have heard it right! All you need is white wine, watermelon, a good hard lime seltzer, and a handful of chopped berries. Mix everything and you have the perfect refreshing summer drink! And you don't even need any fancy utensils or shakers to make it. You can even mix everything inside the watermelon "shell" if you want. Less cleaning, more enjoying with this easy watermelon sangria!

Perfect for a summer dinner or a beach party, this refreshing summer drink will give a European touch to your gathering! Did you know that the original red sangria (made with red wine, and different types of fruits) was born in Spain? And that it is a very popular drink all over the Mediterranean countries?

Moreover, it goes very well with my Easy Fish Tacos, a great summer dinner recipe, and with these 3 Easy and Healthy Summer Salads for Outdoor Picnics.

Ultimately, if you want a kid-friendly, non-alcoholic version of this Watermelon Sangria, substitute the white wine and hard seltzer with some lemon soda and grape juice. Alternatively, you can use apple or pineapple juice for a sweeter pitcher.
Pro tip: pureé the watermelon with a blender or mixer, and aim at removing all the bigger chunks! This ensures not only a better texture but also a more round taste to the drink!
Want to know more about the incredible health properties of watermelon? Click here!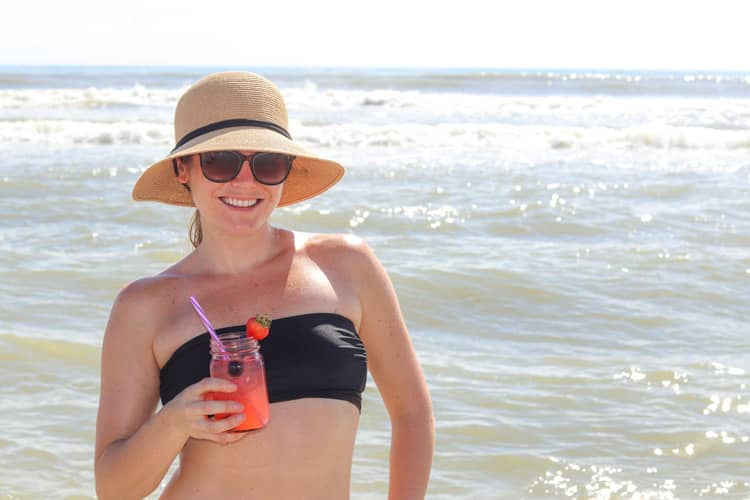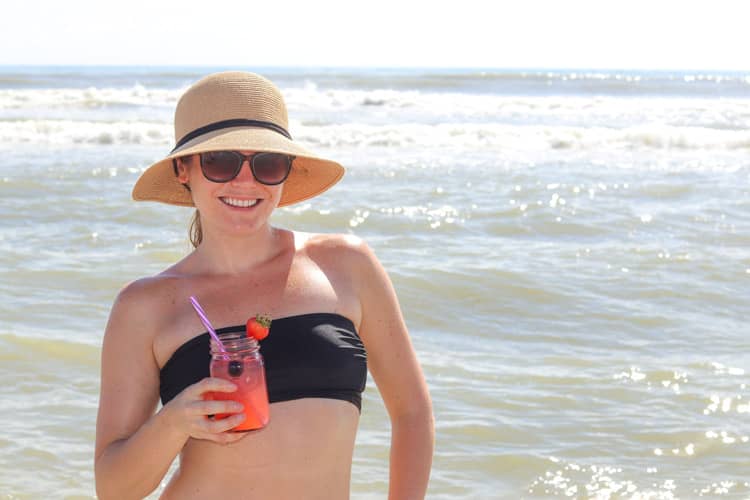 Watermelon Sangria: how to balance drinking alcohol with a healthy lifestyle!
Incorporating alcohol into a healthy lifestyle? Easy if you know how to do it!
Here are some easy tips on how to do it, and have a more relaxed approach to diet and nutrition.
But first, I would like to note that this section is not intended to promote drinking alcohol. On the contrary, if you are sober, or don't like the taste of alcohol, it is totally fine – and certainly better for your liver! This article aims just at showing how it is possible to be healthy whilst not restricting some "less healthy" foods and drinks.
1. Adopt an 80/20 approach
My first tip is to adopt an "80/20 approach" toward nutrition. This means eating nourishing foods 80% of the time, whilst leaving 20% for less nutritious foods. Alcohol is often defined as "empty calories" since the nutritional profile of alcohol is quite poor. However, learning moderation with alcohol, and therefore being able to fit it into "the 20%", is the right way to go. Everything in moderation is always the best policy!
2. Set a drinking goal for the week
If you want to hold yourself accountable for this, set a drinking goal for the week. Choose a set amount of drinks you want to aim for the week and stick to it. Every time you're tempted to pour yourself an additional glass, remind yourself how it will impact your long-term overall health. Drink smarter, not harder.
3. Pace your drinking with water
Another suggestion is to make sure that your first drink of the night is a glass of water and to pace your drinking with plain H2O or sparkling water. For every alcoholic beverage, you should have one to two drinks of water. In this way, you will not only limit the amount of alcohol you are going to consume, but you will also prevent annoying hangovers. Read this for more tips on how to deal with hangovers).
4. Opt for healthier, low-carb cocktails
Last but not least, aim for "healthier", low-carb cocktails. As a general rule, try to limit the drink combinations that are higher in sugar (for example Pina Colada, or Margarita). Aim instead for relatively healthier alcoholic drinks. These include, for example, pure liquors such as vodka, whiskey, scotch, gin, and tequila, as they all have zero carbs and therefore lower calories. It goes without saying that, in moderation, every type of drink is allowed… remember, balance is always the key!
Here are all my tips for incorporating alcohol into a healthy lifestyle!
Let me know in the comments if you have any additional tips to add, and of course, if you like this recipe! And don't forget to have a look at my new article all about watermelon and its amazing health benefits!

Social Buzz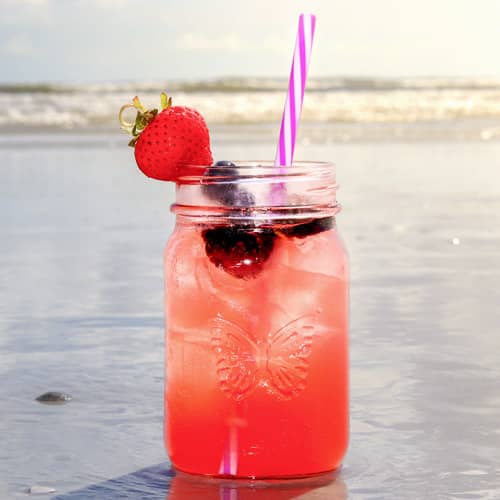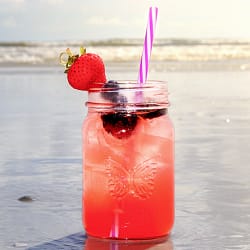 Watermelon Sangria
Yum
White wine, watermelon, a good hard lime seltzer, and a handful of chopped fruit. Mix everything and you have the perfect refreshing summer drink!
Instructions
Cut the bottom of the watermelon (so it stands).

Cut the top off (at about 4/5 inches from the top).

Pureé half of the watermelon.

Add a bottle of dry white wine.

Add the juice of one lime.

Add the quartered strawberries.

Stir everything, put the top of the watermelon on and let it sit for a couple of hours.

Serve the watermelon sangria in a glass, and top it with some blueberries and blackberries (optional)
Nutrition
Nutrition Facts
Watermelon Sangria
Amount per Serving
% Daily Value*
* Percent Daily Values are based on a 2000 calorie diet.
❤️❤️Read About Me for details about my health journey; and, make sure you remember to sign up for my Newsletter and follow me on social❤️❤️!

Supporting me is appreciated as I create content to support your health journey.


Enable Notifications
OK
No thanks