Sign up for my
newsletter

with new recipes and nutrition sent to your inbox every week!
Archives:
Recipes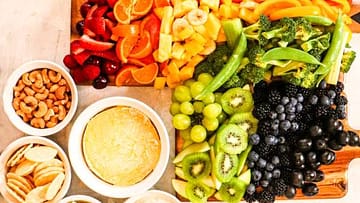 Let's celebrate pride month with this vegetarian rainbow charcuterie board, made with vibrant fruits and veggies and wholesome ingredients! 🏳‍🌈💕
This unique Cherry Gorgonzola Salad is one of my favorite salad recipes. Juicy cherries along with creamy gorgonzola are a match made in heaven! 😇 And the almonds give a crunchy element to the mix!