Craving pumpkin pie as fall season approaches and also looking for a quick whole food on-the-go breakfast recipe to fuel your run, cycle, swim, or other endurance sport!? Look no further! These Pumpkin Pie Breakfast Cookies (with Dark Chocolate) will curb those pumpkin pie cravings with a healthy alternative cookie recipe and give you a quick energy boost for your endurance training!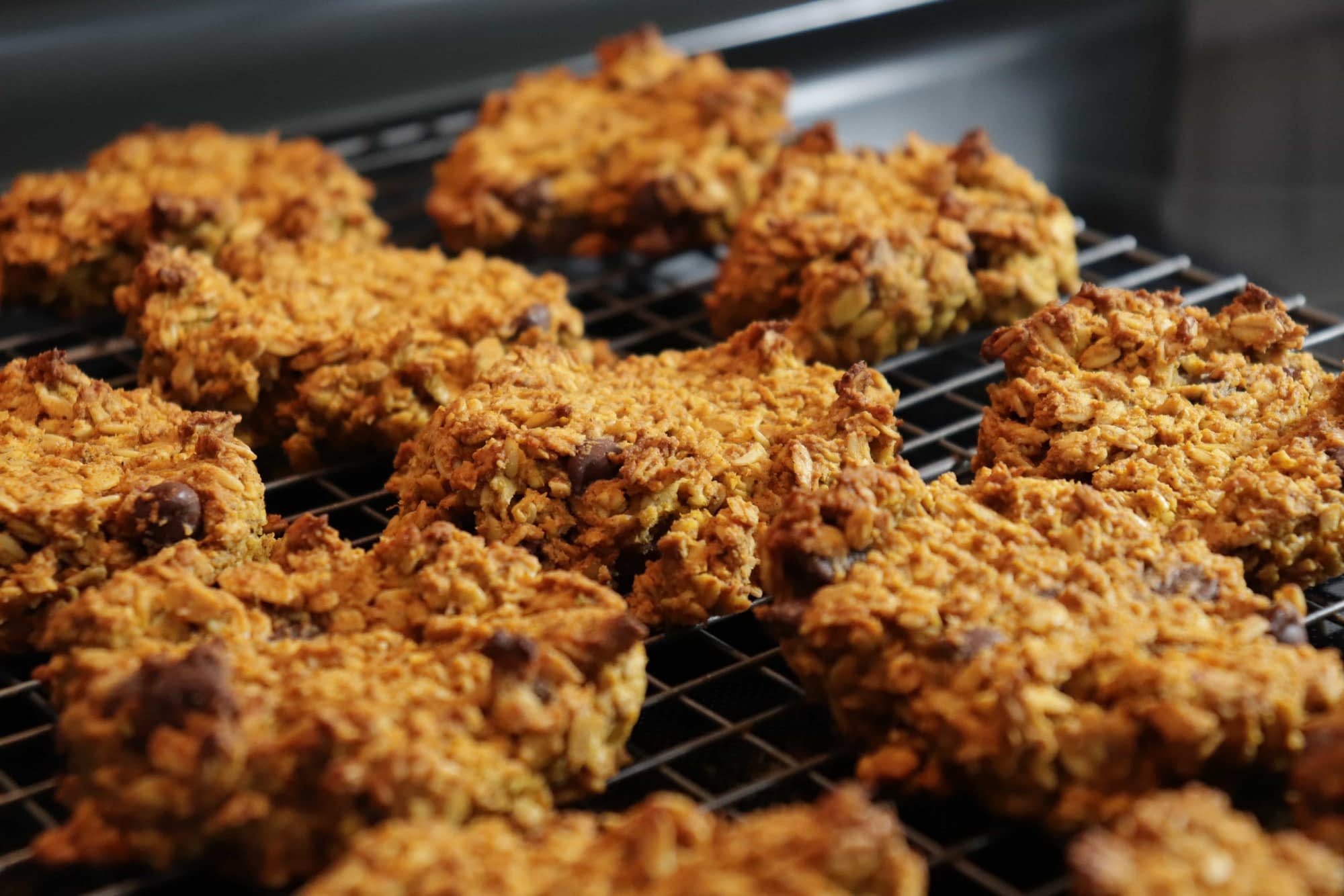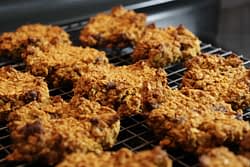 Pumpkin Pie Breakfast Cookies
Ingredients
3

cups

Old Fashioned Oats

1

cup

Almond Flour

1

cup

Canned Pumpkin

1/2

cup

Maple Syrup

Grade A – The real stuff!

1/2

cup

Coconut Oil

1/2

tsp

Sea Salt

1/2

tsp

baking powder

2

tsp

Ground Cinnamon

1

tsp

Ground Ginger

Or one tablespoon fresh grated ginger

1/2

tsp

Cloves

1/4

tsp

Nutmeg

1/2

cup

Dark Chocolate Chips

(Optional)
Instructions
Preheat oven to 350 degrees. Line baking sheet with parchment paper or spray with cooking spray.

Pulse the oats in food processor until roughly chopped. Put in a mixing bowl and mix with all of the other dry ingredients: almond flour, salt, cinnamon, ginger, cloves, and nutmeg.

In a separate bowl, wisk all of the wet ingredients together: pumpkin, maple syrup, and coconut oil.

Fold wet ingredients into dry ingredients and blend. Add chocolate chips if you would like!

Use a 1/4 measuring cup to drop the batter onto the baking sheet. Space one inch apart and press down lightly.

Bake in the center of the oven for 30-35 minutes or until sides and bottom are golden brown.
Yum