Summer 2023 is finally here! Today, I want to give you 5 simple healthy summer habits (and a bonus tip) to make the most of this long-awaited time of the year!
Summer comes with longer days and a whole lot of new opportunities to spend more time outside, lay in the sun, enjoy more quality time with family and friends… and (why not), have some drinks on the beach while watching the sunset!

Even if this might seem an idyllic scenario, some people still struggle during the summer months. Many feel the pressure to fit into society's physical standards and live with the fear of showing their body in a bikini. Others, instead, fear that taking time off the gym while on vacation might ruin the physical condition they worked on relentlessly during the year.
If you recognize yourself in this, don't worry. I've been there myself and learned that you can totally enjoy a happy summer holiday without punishing or restricting yourself!

This is why I came up with these simple summer healthy habits that you can start implementing now -and ideally keep all year round! In this way, summer can become an incredible opportunity for improving your health and for practicing more self-love!
My 5+ healthy summer habits: tips to improve the relationship with your body in 2023
1. Start your day right
My first health tip for this summer is to start your day right! Indeed, so many of us underestimate the importance of a good morning routine. Take this summer as an opportunity for taking more time for yourself in the morning and creating more space to implement some healthy summer habits.
Personally, I would suggest making yourself a healthy and nourishing breakfast (here are 5 plant-based breakfast oatmeal recipes). In this way, you will start the day with plenty of good nutrients, and you will be less tempted to cheat on less healthy foods later on in the day. On the contrary, skipping breakfast to "save some calories" will only make you crave those foods even more, and you will be more likely to indulge in them as your willpower starts to fade at night.
In addition, make sure to nourish your soul in the morning. Read, meditate, journal, or have a meaningful conversation with a friend. Because always remember that there is no physical health without mental health (and vice-versa).
2. Discover new ways of moving your body
My second health tip is to find new ways to move your body. Indeed, your favorite gym might be closed this summer. Or you could be on vacation and don't have all of your usual fitness equipment.
Again, don't worry! Summer is an incredible opportunity to experiment with new ways of moving your body. You just need to find a form of physical activity you enjoy doing. It doesn't have to be necessarily going to the gym. Indeed, there are lots of outside activities that can be done during summer.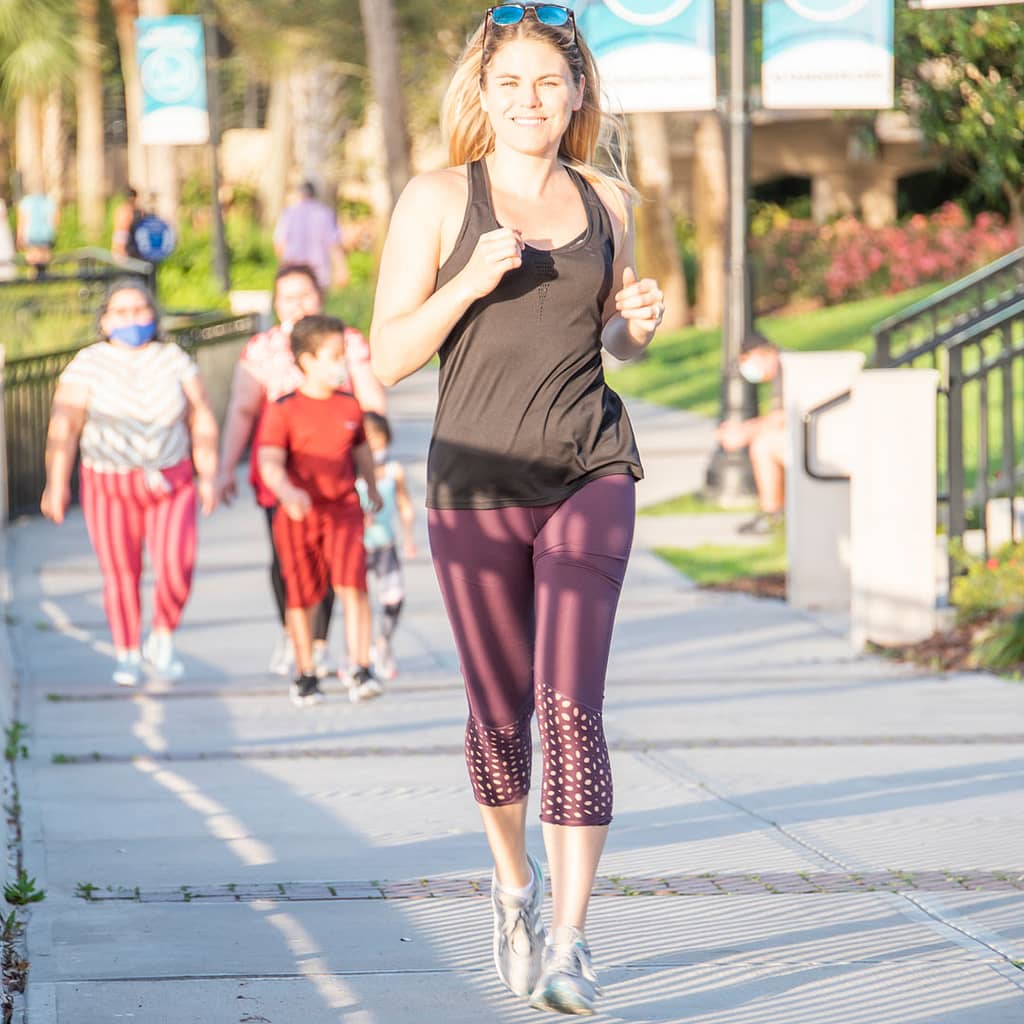 Whether you like hiking, swimming, playing volleyball, or going for a hot girl walk, the most important thing is to move your body in an enjoyable and fun way!
3. Abandon your all-or-nothing attitude
One of the most detrimental mindsets you can have for your long-term well-being is to have an all-or-nothing attitude toward food and physical exercise.
As humans, we have a tendency to justify giving in completely when we give in a bit. Thoughts like, "Well I had a piece of that pie, so maybe I'll just have two more slices and get back on that horse next week" aren't great because you forfeit all motivation to moderate your intake. It's also quite likely that you won't hold to changing your behavior much next week.
Similarly, when you skip a workout, you might be tempted to want to throw all your efforts away and stop working out altogether.

In both cases, don't beat yourself up. On the contrary, celebrate every little win, every progress you make with fitness and healthy eating.
Be forgiving of yourself and don't fall into the "binging-restricting trap". Don't skip your meals, so you will have fewer probabilities of overindulging when the occasion presents itself. And remember, a little always goes a long way.
4. Hydrate your body
You might have heard this a million times, but my fourth summer health tip is to properly hydrate your body.

Especially during this hotter time of the year, our bodies need an adequate amount of water to function properly. In addition, your skin and hair will be more glowing, and you will feel lighter and bloated when properly hydrated. Ideally, aim for about 11.5 cups (around 2.7 liters) of water a day.
The good news is that you have more options than just drinking plain water to stay hydrated this summer. For example, you can literally eat your water by consuming water-rich summer fruits and veggies. These include watermelons, cucumbers, melons, tomatoes, and peaches. You can even try to make yourself some delicious smoothies with lots of fruits and veggies.
You can also try these refreshing Detox Strawberry Lemonade and Blueberry Mint Lemonade for some extra hydration!
5. Listen to your body and be more mindful
One of my favorite healthy summer habits is to listen to what my body craves and needs.

Today, falling prey to the diet culture and its toxic messages can be pretty easy. Learning how to identify "bad" influencers and wrong messages is vital. On the other hand, learning how to recognize what our bodies actually need is one of the best ways to have a good relationship with food and exercise.
In order to do that, start by being more mindful during mealtime, savoring your food, and paying attention to the food's texture and the feeling it leaves you with. Make then sure to consume more of the foods that leave us feeling more energized. And, of course, limit what makes you feel depleted. Make also sure to satisfy your cravings.
This is why you don't need to cut out anything. In general, as long as you make sure to eat your veggies and consume an abundance of whole, minimally processed foods, there is always space left for some treats. Ideally, an 80-20 rule (i.e. consuming 80 % of whole foods and 20 % fattier, more calorie-dense foods) is the best way to go.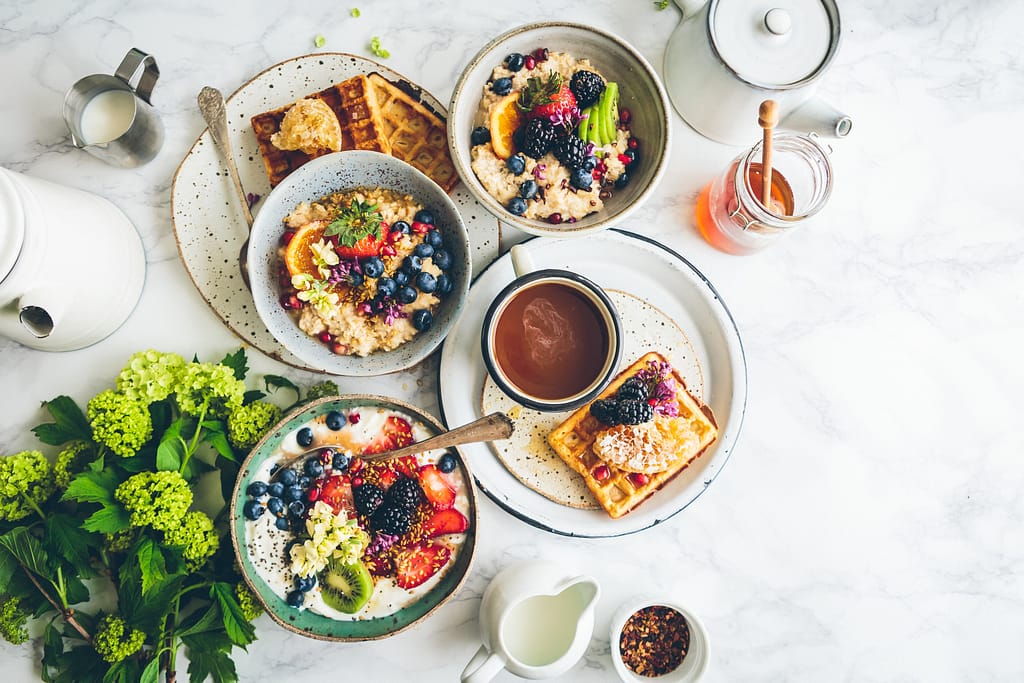 And if you need more inspiration, this blog is full of healthy and super tasty recipes. Among my favorites are this Dragon Fruit Smoothie Bowl, this Strawberry Chia Seeds Pudding, and this amazing Pineapple Tofu Curry.
BONUS TIP: Relax!
Take this summer as an opportunity to relax, recover and recharge your body and mind! Don't panic or fear losing your physical result. On the contrary, taking some time off from the gym will help you feel more motivated and have more energy when you will go back to it!

Moreover, taking some rest days -or even weeks- is essential for muscle growth and performance. Last but not least, lower levels of stress are also associated with lower levels of cortisol, a hormone that hinders fat loss.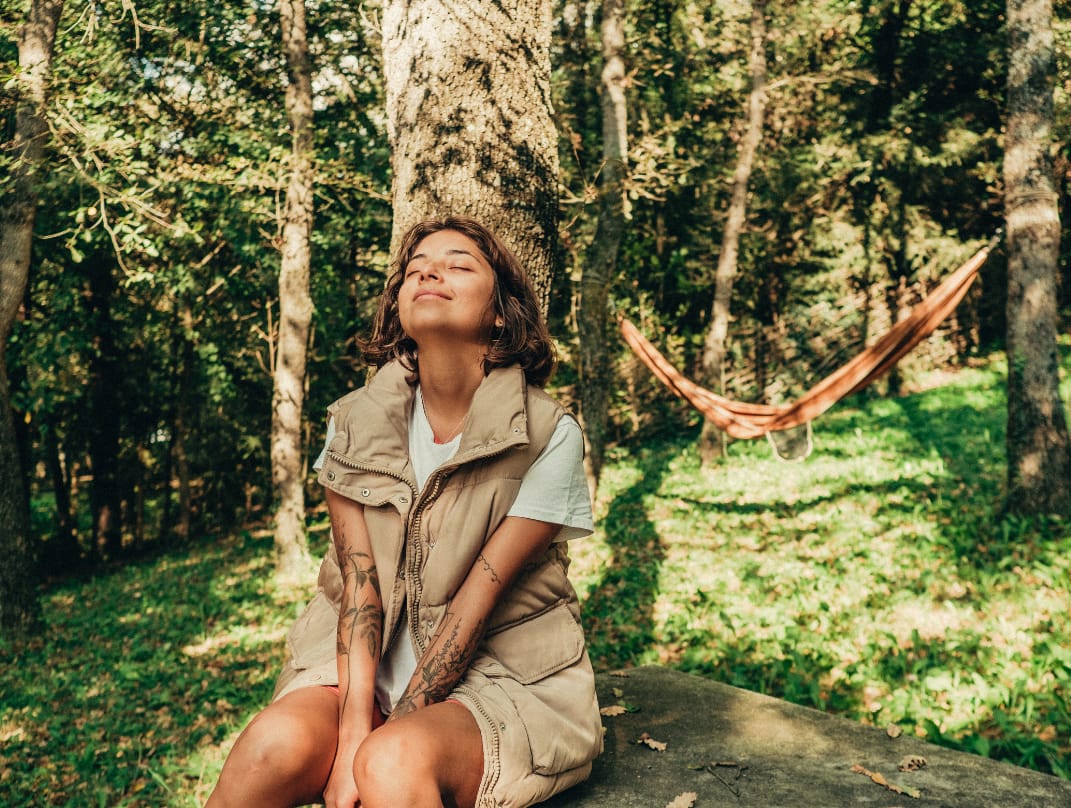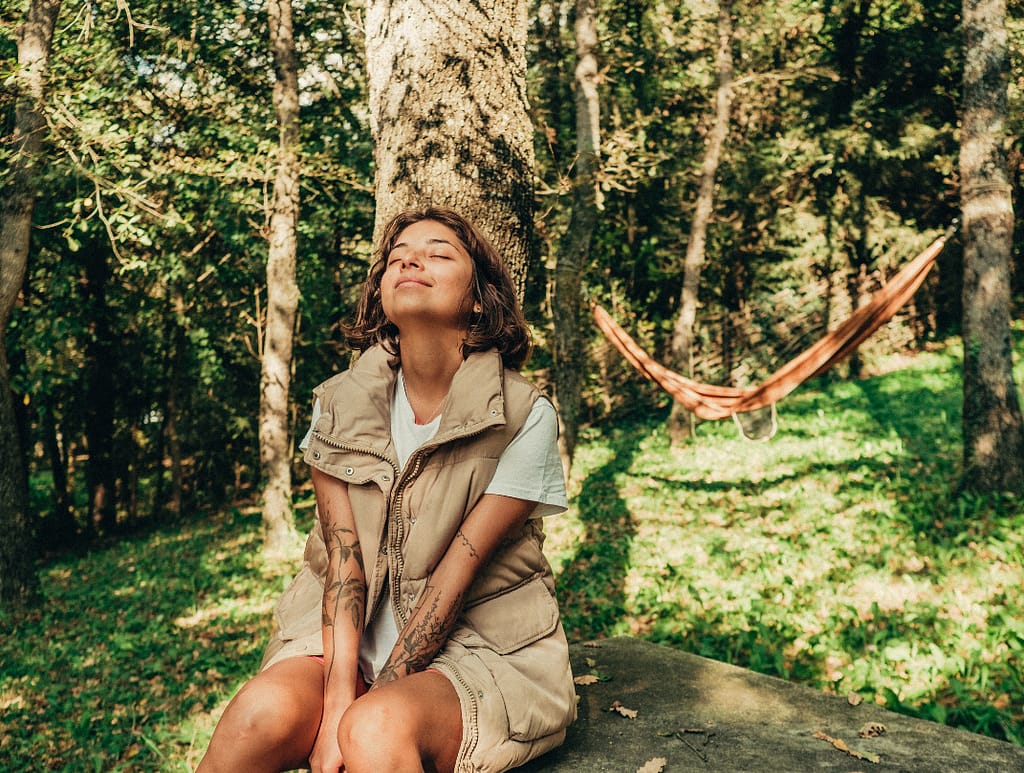 Therefore, there are no more excuses to be kinder with your body and take some well-deserved time off!
In conclusion…..
Here we are with my 5+ summer health tips for 2023. As you might have understood by now, these are not restrictive rules and have little to do with the food you are choosing to consume.
Indeed, my healthy summer habits are mostly centered on having a more balanced and healthy mindset towards food, your body, and exercise, and will hopefully help you to create the happiest summer of your life.
Last but not least, don't forget that your self-love journey doesn't end at the end of the summer. These healthy tips should instead be guidelines you will adopt all year round.

Let me know in the comments if you are already following these habits and what are your favorite health tips for this summer! 💗
Social Buzz
❤️❤️Read About Me for details about my health journey; and, make sure you remember to sign up for my Newsletter and follow me on social❤️❤️!

Supporting me is appreciated as I create content to support your health journey.