Equipment:
Chef's knife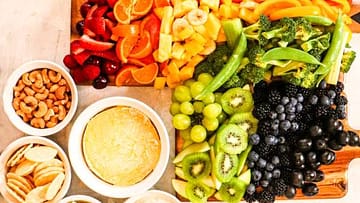 Let's celebrate pride month with this vegetarian rainbow charcuterie board, made with vibrant fruits and veggies and wholesome ingredients! 🏳‍🌈💕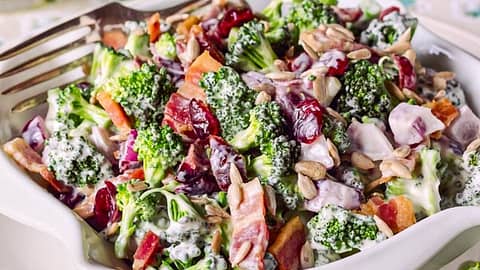 Sometimes a party salad just doesn't do it without all the fixin's! Therefore, this broccoli salad still includes cheddar and bacon, but is made lighter to greatly reduce the guilt. You and your party guests won't know the difference!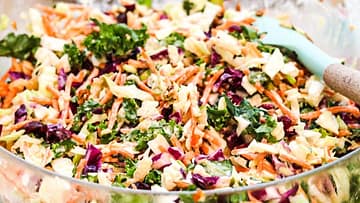 This kale apple coleslaw, with optional addition of beets, is a creative twist on traditional coleslaw, with a sweet and tart flavor combination. It is much lighter than traditional coleslaw and very nutritious!