Eating more plants is a great way to care for our mental and physical health, the environment, and the animals. However, it's not always easy to incorporate more plant-based foods into our diet, especially if we are used to eating a lot of processed, animal products. This is why I came up with this guide, collecting all my favorite easy plant-based recipes for beginners!

This guide is perfect if you are striving to eat more plants, have a more varied diet, or just eat more nutritious foods. All the recipes are very simple and quick to make. Plus, they follow some basic principles and tips that will help in starting to eat healthier and more nourishing meals.

But first, why should we want to incorporate more plants into our diet?
Why should we begin to eat more plants?
Adopting a plant-focused diet, and more specifically a diet predominantly centered around whole plant-based foods (mainly fruits, veggies, legumes, healthy fats, and whole grains) comes with several advantages, both for the environment, the animals, and our health.

Our intention is to explore the connection between a plant-based diet and the benefits for our physical and mental health. Here are the main ones.
Prevention of chronic diseases: several studies have linked adopting a plant-based diet with a lower risk of suffering from chronic diseases. These include diseases such as type-2 diabetes, cardiovascular illness, and even some types of cancer. This is even more significant considering that these are among the leading cause of mortality around the world. In addition, plant foods have even proved to be beneficial in the treatment of diabetes and coronary diseases.

A diet rich in fiber: a plant-based eating regime is based on foods rich in both soluble and insoluble fiber. These are important for promoting good gut health, quicker digestion, and better mental conditions.

Anti-age properties: a plant-focused diet is also based on lots of "anti-aging foods". More specifically, fruits and veggies of different colors are rich in antioxidants. These are fundamental for preventing cell oxidation and for combating free radicals.

Better skin: plant-based foods are also high in bioactive compounds. The main ones are vitamin C, vitamin E, beta carotene, polyphenols, and phenolic acids. All of them can actively contribute to promoting oxidative defense and lowering inflammation. All of these factors are key in promoting the structural support of our skin

Easier weight management: a plant-focused diet is rich in nutritionally-dense foods. These are foods that are generally low in calories but high in nutrients. At the same time, it is low in saturated fats and ultra-processed foods.

The advantages here are two-fold. First, we will be able to eat more for fewer calories, as plant foods are generally high in volume but low in calories. Second, these foods will help us feel fuller and satiated for longer, due to their higher fiber intake. Ultra-processed and "junk" foods are also addicting – that donut simply isn't satiating!

Better mental health: studies have shown that a plant-based diet is associated with a lower risk of suffering from depression, anxiety, and brain fog. Indeed, plant foods contain higher percentages of compounds such as quercetin and tryptophan, potent mood boosters.

On the other hand, animal-based foods (especially if high in refined sugars) contain arachidonic acid. While animal products have varying levels of nutritional benefits, it's important to have far less than we do whole plant foods. Arachidonic acid is a pro-inflammatory compound for the brain, that can lead to a higher risk of committing suicide and/or dealing with depressive states.
How to start eating a plant-based diet: tips and criticalities
We have understood that eating more plants is associated with incredible benefits for our overall health. However, how can we start eating a (more) plant-based diet?

The first thing to say is that you don't need to fully change your lifestyle overnight. Slow but steady changes are way more beneficial than fast but short-lived ones. This is why we believe in the idea of just incorporating more plants into our diets, without the need to fall into dietary extremisms.
These tips on how to start a plant-based diet might be useful in highlighting the main criticalities we might encounter in the process, and some possible solutions to overcome them.
1. Don't know how to create a balanced plant-based meal? Use the plate method
If we are struggling with the idea of creating a complete and well-balanced plant-based meal, the best tool at our disposal is the so-called "plate method". This is a simple way of understanding the right proportions of carbs, proteins, healthy fats, and veggies to include in our meals.
Keep in mind, that you do not have to go fully plant-based to reap numerous benefits. I was on a fully plant-based diet for almost a year but now am on a plant-heavy balanced, no-restrictions diet. You can be healthy either way. Just know, if you are following a fully plant-based diet, plan to take B12 and consider the rest of the vitamins on this list.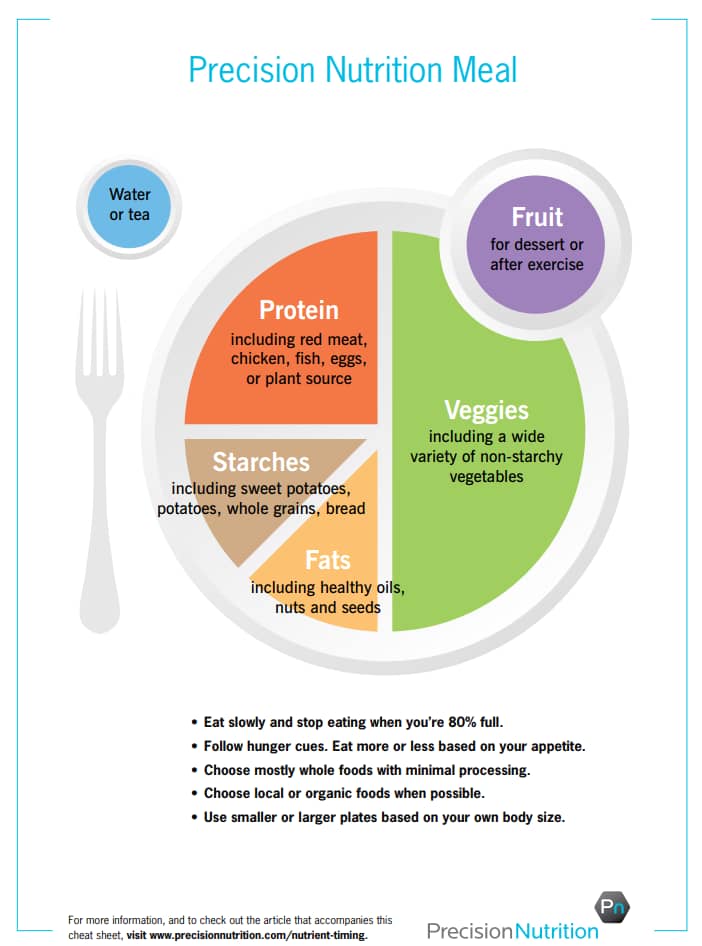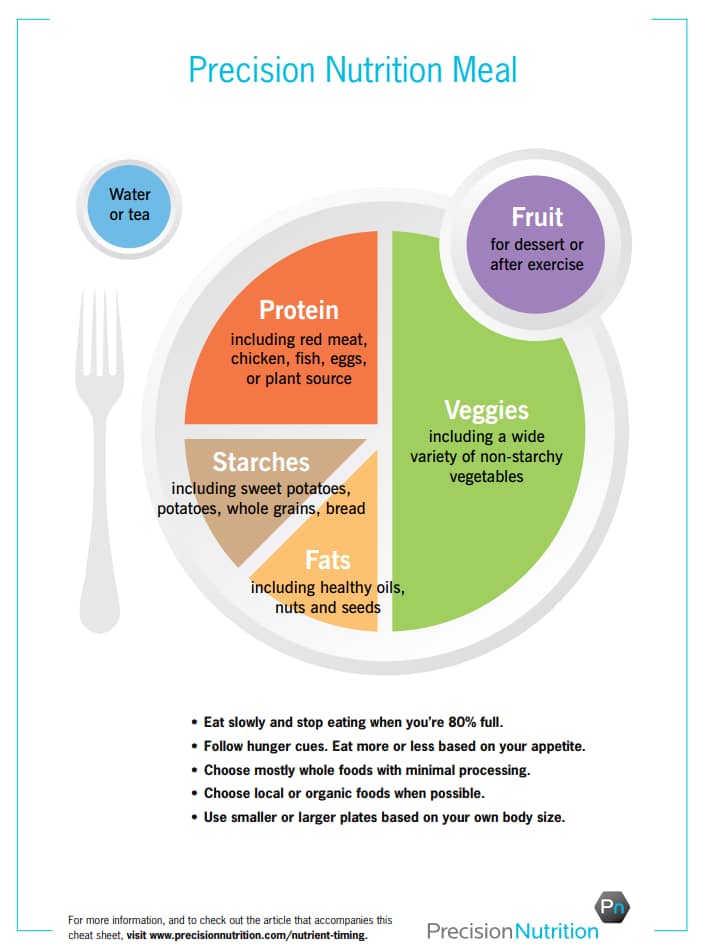 The method consists in figuratively "dividing" our plate into sections. At least one half should be composed of non-starchy veggies (cooked or raw), and the other half should be further divided into protein, starches, and fats.
Starches include starchy vegetables, such as potatoes, grains, and other carbohydrate sources. For a fully plant-based plate, your protein can be beans, legumes, or another source of plant-based proteins (for example tofu and tempeh, which are not overly processed). While a more tempting dessert is okay from time to time, preferably opt for fruit as a dessert, or as added carbohydrates for recovery after exercise.
In addition, we should not forget to add a source of healthy fats to the meal (such as olive oil, nuts, or seeds). And, perhaps most importantly, to prioritize whole or minimally processed foods.
2. Don't have enough time to cook all your meals? Batch prep the main ingredients
Many of us worry that eating more plants is time-consuming. Or simply don't like the idea of spending the evening in the kitchen. Nothing is falser! Indeed, the plant-based kitchen can be as easy as you want it to be.

The suggestion here is to prep in batches all the main ingredients we will use for the next 3-4 days. Ideally, we should be aiming to cook two or three carb sources (for example, rice, orzo, and quinoa), and three protein sources (such as stir-fried tofu, beans with salsa, and lentil dahl). Then, we should wash and prep our veggies. The aim here is to prepare all the basic ingredients we will assemble in different ways for the week's meals. Check out this awesome meal prep guide with fall ingredients!
The main advantages of batch cooking are less time in the kitchen during the week, and more variety (as the ingredients can be assembled in different ways). Plus, it increases the likeliness to eat wholesome and balanced meals.
3. Fear of missing your favorite animal-based foods? "Veganize" your favorite recipes
If the reason holding us back from trying to eat more plants is the fear of missing our favorite animal-based foods, the answer is to find their "plant-based version".
In the last years, online creators and cooks have managed to replicate almost every meat-based dish using just plant ingredients. Therefore, all we have to do is to find inspiration from blogs, Instagram posts, and even Tik Toks. Then try out these easy plant-based recipes, and adapt them to our needs and tastes. One step at a time!
4. Don't want to think too much about your next meals? Create a monthly meal plan.
Creating a monthly meal plan is one of the best ways to stay on top of our food game. In addition, it is a great way to simplify our grocery shopping. All we have to do is make a list of our favorite easy plant-based recipes. And then, we can create a monthly spreadsheet of our meals based on this list.

The only thing left to do is insert in it recipes with different sources of carbs and proteins throughout the same week. In this way, we will add a lot of variety to our diet without the need to think too much about what our next meal is going to be!
5. Fear of overly complicated plant-based recipes? Stick to the basics and try our easy plant-based recipes for beginners.
If your fear is that eating a more plant-focus diet entails embarking on the preparation of overly complicated recipes, well we are again wrong.

Indeed, in the next section of this article, we have selected some of our favorite easy plant-based recipes. All wholesome but super yummy and simple to replicate!
Easy Plant-Based Recipes for Beginners: from breakfast to dinner
From breakfast to lunch, dinner, and snacks, here are our favorite easy vegan recipes. All of them involve only minimal ingredients and very simple preparations. Indeed, they can be made in half an hour or less. Plus, they are super wholesome and nutritious.
If you liked these recipes, make sure to check also these 5 Plant-Based Oatmeal Breakfasts, these 9 Plant-based smoothies, and these 42 Plant-Based Recipes for Kids. We are sure you will love them!


Social Buzz
❤️❤️Read About Me for details about my health journey; and, make sure you remember to sign up for my Newsletter and follow me on social❤️❤️!

Supporting me is appreciated as I create content to support your health journey.