In our ever-evolving world, conscious consumer choices play a pivotal role. For those who cherish a good steak or burger, finding sustainable meat has now become more than just about flavor – it's about health and the environment. With the plethora of marketing terms and labels, how does one ensure they're choosing the best? Enter Butcher Box, a service aiming to streamline this journey.
And, if you click on the link and subscribe to the newsletter, you will receive 1 pack of bacon for free in every order for the life of your membership, PLUS an additional $20 off your first box.
How to Eat Meat Healthfully and Sustainably
Understanding Meat Labels
Understanding meat labels is key. In a revealing chat with Adam Steele (in this article: How to Buy Sustainable Meat – for your Health, the Environment, and your Pocket!), a butcher with hands-on experience, we discovered five essential elements of a meat label:
Type of product
USDA inspection
Address of the processing location
Meat weight
Ingredients
However, watch out for optional terms like "cage-free," "free-range," as well as "hormone-free." Their implications can vary, and it's crucial to verify their authenticity by understanding the regulations.
Trace Your Meat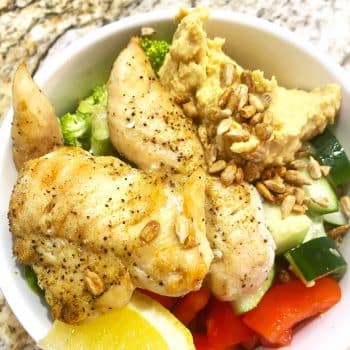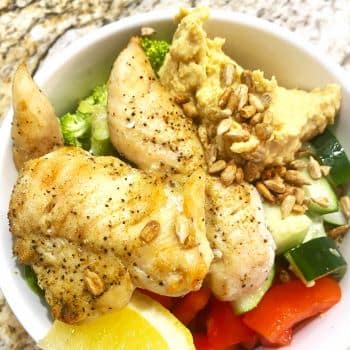 Want to truly advocate for sustainability? Trace your meat back to its roots. Today's technology makes this easier. Engage with farmers, understand their practices, and if possible, make a trip to their farm. In addition, producers practicing rotational grazing are generally more sustainable. Steer clear of sources that remain mum about their supply chain.
Balance with Plant-Based Alternatives
While sustainable meat is the focus, one shouldn't overlook the importance of reducing meat intake. Mix and match with plant-based ingredients like beans and grains. This not only supports the environment but also goes easy on your wallet, enabling you to go for higher-quality meat.
Healthy Meat Recipes
Check out some of my healthy, clean meat recipes:
ButcherBox: The Convenient Subscription for Sustainable, Farm-raised Meats & Seafood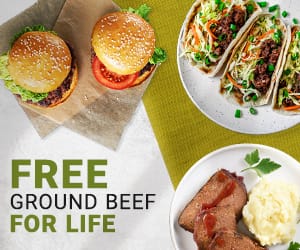 The ButcherBox Experience: Is It Worth It?
Absolutely! Here's why:
Quality & Flavor: ButcherBox stands out. The meat is tender, juicy, and just downright delicious. It has consistently met and often exceeded expectations.
Convenience: In our fast-paced world, the subscription ensures to provide you with quality meat fixes without the weekly grocery run. Their dedication to sustainability, right down to the packaging, makes it a winner for the environmentally-conscious.
The Meaty Discussions: ButcherBox Reviews and Beyond
ButcherBox has made a substantial splash in the meat delivery sector, but like any service, it has its share of praises and critiques. A dive into Reddit shows a mixed bag of reviews. While many laud the quality and convenience, some negative reviews pinpoint areas for improvement, particularly in customer service responsiveness.
For a contrasting perspective, some comparisons between ButcherBox vs Omaha Steaks vs Good Chop have been circulating in the culinary community. Omaha Steaks, known for its variety, and Good Chop, priding itself on transparency, present alternative options for the discerning consumer.
Moreover, if you are looking to venture beyond the traditional offerings, ButcherBox also provides options for those special occasions or cravings, like ButcherBox chicken nuggets and ButcherBox turkey which are a hit during the holiday season.
A Cut Above: ButcherBox vs Omaha Steaks vs Good Chop
In the realm of meat delivery services, competition is rife. Here's a concise comparison to help you understand how ButcherBox measures up against Omaha Steaks and Good Chop.
| Feature | ButcherBox | Omaha Steaks | Good Chop |
| --- | --- | --- | --- |
| Meat Quality | High (Grass-fed) | Traditional Quality | High (Grass-fed) |
| Price Range | $$$ | $$-$$$ | $$$ |
| Subscription Available | Yes | No | Yes |
| Variety of Meats | Good Variety | Wide Variety | Good Variety |
| Delivery Frequency | Flexible | One-Time Purchase | Flexible |
| Customer Service | Available | Available | Available |
| Sustainability Practices | Yes | Limited | Yes |
| Recipe Availability | Yes | Yes | No |
| Website | ButcherBox | Omaha Steaks | Good Chop |
The ButcherBox Digital Interface
Navigating the ButcherBox platform is a breeze. A simple login leads you to a dashboard where managing your orders, customizing your box, or exploring ButcherBox recipes is straightforward. Should you need help, their customer service is just a call away at 855-981-8568.
Gift a ButcherBox: Sharing the Love of Good Meat
Considering a unique gift? A ButcherBox gift card could be an exciting option, allowing your loved ones to explore a range of high-quality meats.
The Future Cut: ButcherBox Careers and More
As ButcherBox continues to carve its niche in the sustainable meat market, it's also creating opportunities for passionate individuals to join their mission. If your zeal for sustainable meat extends beyond the dining table, exploring ButcherBox careers might open new horizons.
ButcherBox's journey in the meat delivery realm reflects a broader shift toward conscious consumerism. As we navigate through the myriad of options available, services like ButcherBox not only provide a convenient solution but also echo a growing commitment to ethical and sustainable practices.
Conclusion
In a nutshell, choosing premium meat impacts your health, the environment, and the welfare of animals. With ButcherBox, you're not just getting meat; you're making a statement. Embrace this sustainable culinary journey, and let your meals be more than just about satisfying hunger.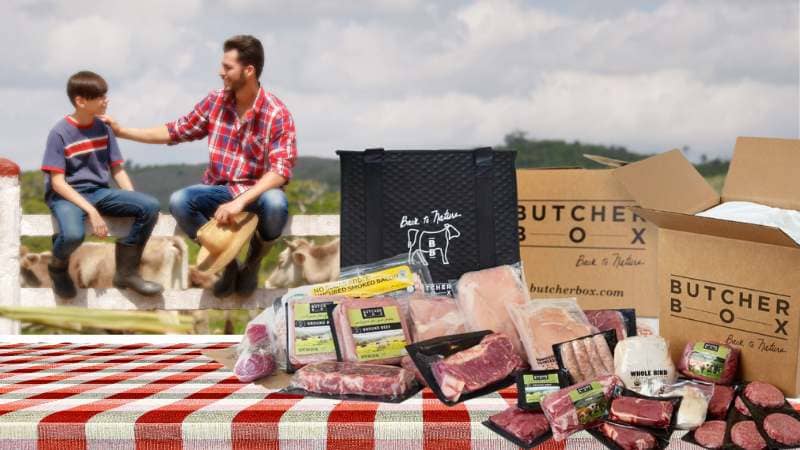 ---
FAQs on ButcherBox
Does ButcherBox accept EBT?
As of our last update, ButcherBox does not accept EBT. However, it's always a good idea to check their official website or customer service for the most current information.
How can I cancel my ButcherBox subscription?
To cancel your ButcherBox subscription, log in to your account and follow the cancellation instructions. If you face any difficulties, contact their customer service for assistance.
Is ButcherBox worth it, according to Reddit users?
Opinions on Reddit vary, but many users praise ButcherBox for its quality and convenience, while others discuss the cost-benefit. It's recommended to read through various threads to get a comprehensive view. Some discussions can be found here, here, and here.
Where does ButcherBox source its meat?
ButcherBox sources its meat from farms that adhere to sustainable and ethical practices. The exact origins might vary based on the type of meat and availability.
Does ButcherBox meat arrive frozen?
Yes, ButcherBox meats are shipped frozen to ensure freshness upon delivery.
Is the chicken from ButcherBox pasture raised?
Yes, ButcherBox offers pasture-raised chicken that adheres to their high standards of quality and animal welfare.
Is ButcherBox a legitimate company?
Yes, ButcherBox is a legitimate company that delivers high-quality meats to its subscribers.
Is ButcherBox worth the investment?
Many believe that ButcherBox is worth the money due to the quality, ethical sourcing, and convenience it offers. However, individual opinions on value may vary.
Where is ButcherBox beef sourced from?
ButcherBox beef is grass-fed and sourced from farmers who adhere to ethical and sustainable practices. The exact origin might change based on availability.
From where does ButcherBox ship their products?
ButcherBox ships its products from their processing facilities, ensuring they maintain the cold chain to guarantee freshness upon arrival.
How often does ButcherBox ship?
ButcherBox typically offers monthly or bi-monthly shipping options, but the frequency can be adjusted based on customer preferences.
Is ButcherBox kosher?
As of our last update, not all ButcherBox meats are kosher-certified. Check product descriptions or contact them directly for specific information.
Is the meat from ButcherBox organic?
ButcherBox emphasizes grass-fed, pasture-raised, and high-quality meats, with some products being organic. It's best to review individual product details.
Was ButcherBox featured on Shark Tank?
No, ButcherBox was not featured on Shark Tank.
What is included in the ButcherBox mixed box?
The mixed box typically includes a variety of meats, such as beef, chicken, and pork. The exact contents might vary based on availability and promotions.
Can I send ButcherBox as a gift?
Yes, ButcherBox offers gifting options. You can choose a specific box and send it as a gift to someone special.
---