A New Year is finally here, and I am ready to set some good intentions for making 2023 one of the best years of my life! After years of strict deadlines and challenging intentions (here is an article on how to set effective resolutions), this time I've decided to swap things up and create a more general vision about what I would this New Year to look like for me. What came up was that I wanted to become better at being more compassionate with myself when it comes to taking care of my physical and mental health. This is why I came up with some self-care resolutions that will allow me to become the 2.0 version of myself in a more relaxed and enjoyable way! 🌸
Plus, I really hope that these healthy self-care habits will help me in my fertility journey, as I truly believe that a healthier body and a more positive mindset are key when it comes to trying to conceive. 🤰
Here are my 7 self-care resolutions that will allow us to thrive – and not just survive – in 2023! ✨
My 7 self-care resolutions for a happier and healthier year!
Creating new habits takes time – researchers claim around 66 days. And for an impatient goal-getter like me, this was not easy to accept. Especially now, that I am trying to conceive and, you might all know, things are not always easy sailing! This is why, maybe for the first time, I've decided to take a more relaxed approach to my New Year's goals.
The first, and perhaps most notable, change I made was to adopt a new mindset, which focused more on myself and my well-being than on the final outcomes. This is what made me realize I needed to implement some good self-care rituals into my everyday life.
This does not necessarily mean applying a face mask or having a bath 24/7, but more focusing on what truly nourishes my body and soul! 🌺. After reflecting on this, I have been able to realize that what I needed the most was a more gentle, compassionate, and holistic approach to my health and fitness goals.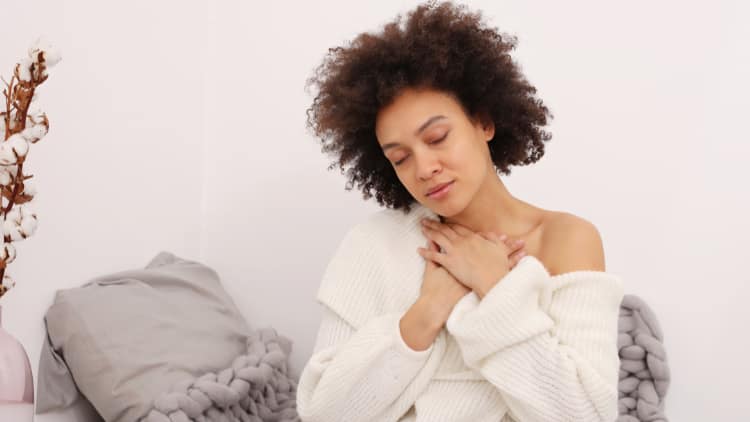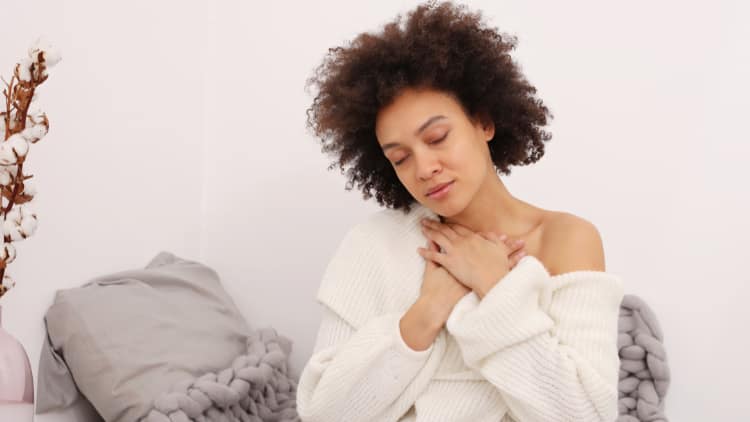 This is why I came up with the following self-care resolutions:
Daily meditation. 🧘‍♂️
I've committed to meditating most mornings, ideally 4-5 times a week. At the moment, I really love guided meditations with Insight Timer, as they help me to ease into this new practice. In particular, I like the lessons that made me focus on certain things. To be completely honest with you, I've been more impatient than usual in the last few months. Especially as I am waiting to get pregnant. Meditating focuses on living in the moment, which is great for cultivating patience. Other approaches that work for me are body scans and guided meditations.
Dry January – and, hopefully, a dry year! 🍸❌
As I've explained in my previous post, this January I've decided to give up alcohol. Besides improving my chances of getting pregnant and having fewer mood swings, giving up alcohol has resulted in snacking a lot less in the evenings, having fewer hangover binges, and drinking more tea!
A more active lifestyle. 🏃‍♀️
Lately, I've been trying to get back to some running, but I've been much more compassionate with myself regarding acknowledging what I am able to achieve. I have four kids and I'm in the process of building two businesses. In the past, I used to beat myself up and "hate" my life because I couldn't work out hard enough. But not anymore! I still know that it's very important to get exercise every day, but I am also aware that I also have many other responsibilities. This is why I had to create a more balanced workout routine, and an overall more active lifestyle (i.e. taking the stairs and walking to places as much as I can). The result is that I still run – but mostly walk – and I've been also boxing a lot on FitXR. Plus, I found a new passion for yoga. This is a much gentler form of movement that allows me to calm down my nervous system. If I'm really busy, I take advantage of the phone calls I have with my husband after he gets out of work to quickly walk around the neighborhood. I get in almost an hour of walking whenever I do this!
Delegating, delegating, delegating. 👩‍💼
In the past few months, I've been delegating more tasks to my contractors and house tasks to my kids. This has allowed me to free up some time to dedicate to myself and my health goals. In particular, I'm hoping I can get over to run and hike the nearby trails very soon. I've been meaning to make it a goal to hike as much of the Florida trail locally as possible!
More spa days! 🧖‍♀️
Who says that having a spa day is a waste of time? I am really starting to find lots of joy and peace in my hot baths. I got a nice bath pillow to make it more comfortable. I'm collecting bubble baths and bath salts, and I enjoy them with candles and some zen spa music. Plus, I have my glass of pomegranate juice (great for fertility) in a wine glass. I even did a pedicure, face mask, and hair mask for myself the other day when I had some time! All of this is to say that taking care of myself allows me to feel more in tune with my body, which helps me to have a calmer and more level-headed mind. This is also essential when it comes to having better relationships with my loved ones!
Cutting down on my consumption of dairy products. 🥛
I'm cutting out dairy as much as possible, with the exception of some non-fat Greek yogurt. Even though I don't think that dairy is necessarily "evil", I've found that I often eat too much of it! Indeed, too much dairy made me often feel bloated and irritated with my acne-prone skin. Luckily, I've recently found some great alternatives to cheese, such as the tofu ricotta I used for this Vegan Lasagna.
Add more whole foods to my diet. 🥗
My last self-care resolution for 2023 is to add more whole foods and colorful veggies to my diet. These are not only rich in many different minerals and vitamins, but they also allow me to reach the recommended daily intake of fiber; and, you might all know, fiber is essential if you want to be more regular with your intestine. Plus, I've found that when I eat enough fiber, I tend to crave less unhealthy and sugary foods. This is why I've been trying to eat more smoothies for breakfast. Plus, I aim to eat buddha bowls with lots of greens, plant-based protein, and some quinoa brown rice for at least 3-4 lunches a week. I'm not successful every day, but I'm trending in a good direction!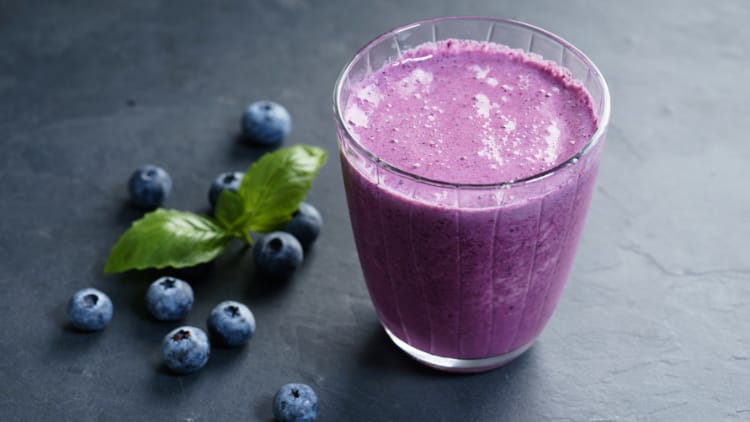 In conclusion, my self-care resolutions are all centered on having a more balanced and healthy mindset toward the food I eat, the ways I move my body, and how I take care of myself. But what is most important is that we should all not forget that this self-love journey is for life. Therefore, let's take it a step at a time!

Let me know in the comments if you are already following these habits and what are your self-care resolutions for this year! And if you liked this post, please make sure to share it with your family and friends. The links to all my socials are down below! 💗

❤️❤️Read About Me for details about my health journey; and, make sure you remember to sign up for my Newsletter and follow me on social❤️❤️!

Supporting me is appreciated as I create content to support your health journey.